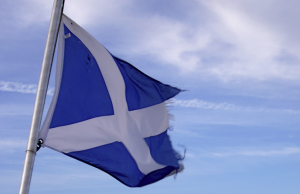 Oh here we go again. It seems the question of how an independent Scotland could work in the EU will never go away. Rather than focusing on the EU's Nobel Prize, BBC's Hard Talk asked Barroso about Scotland and the EU in an interview today and, as before, Barroso reiterated the line that a new state – Scotland – would have to apply to join the EU. Cue unionists jumping up and down with glee (again), and being wrong (again).
The blog entry I wrote about this in March is as true as ever – the process to get Scotland into the EU is going to be a mundane and tedious one. It will be neither as simple as Salmond would like, nor impossible as unionists might argue.
Further, in this context, the question posed to Barroso – if Scotland would have to apply – does not actually matter anyway, because of time.
Look at it this way. Scotland is not going to vote to leave the UK, and then become independent the next day. Disentangling everything from energy networks to transport systems, financing to contributions to the BBC is going to take a long period of time – at least 12 months. It is going to be a matter of enormous policymaking complexity. Now I know everyone in British politics assumes negotiations can conclude instantly* Currently there is no discussion about the time aspect of the referendum, and UK politics tends to underestimate time politics can take (Nick Robinson's 5 days that changed Britain, about 2010, is testimony to that), but I cannot see how separation of Scotland from the UK could possibly be concluded swiftly.
In comparison to that, Scotland applying to join the EU is actually going to be comparatively easy, and most definitely much easier and faster than any previous enlargement of the EU because Scotland is fully compliant with the acquis communautaire anyway. Hence how Scotland can work within the EU can be negotiated in parallel to negotiations with London to leave the UK.
Now there is the small chance that something could go wrong – some country or other could veto Scotland's entry. But doing so, for a comparatively rich new country that had been part of the EU anyway, is just going to look like sour grapes and anyway some major EU countries, notably France, will be content to see a weakened London anyway, and hence would be on the side of letting Scotland into the EU. Yes, Scotland might have to commit to join the Euro, but Sweden still has that commitment as well, and is it making it happen?
Also look at the UK-Scotland side – what happens if these negotiations were to fail? That a financial arrangement, or a division of military or natural resources cannot be hammered out? Again, this looks to me much more of a headache than an EU accession.
So, whatever side of the independence argument you are on, the EU question is NOT going to be make or break.
* NOTE: This line has been changed because I was accused on Twitter of "straw man tactics" for having used it. Part of the idea of this blog entry is to try to have a sensible discussion about the Scotland-EU question, and I don't want people picking holes in individual sentences. The overall issue is too important for that. Hence the change.