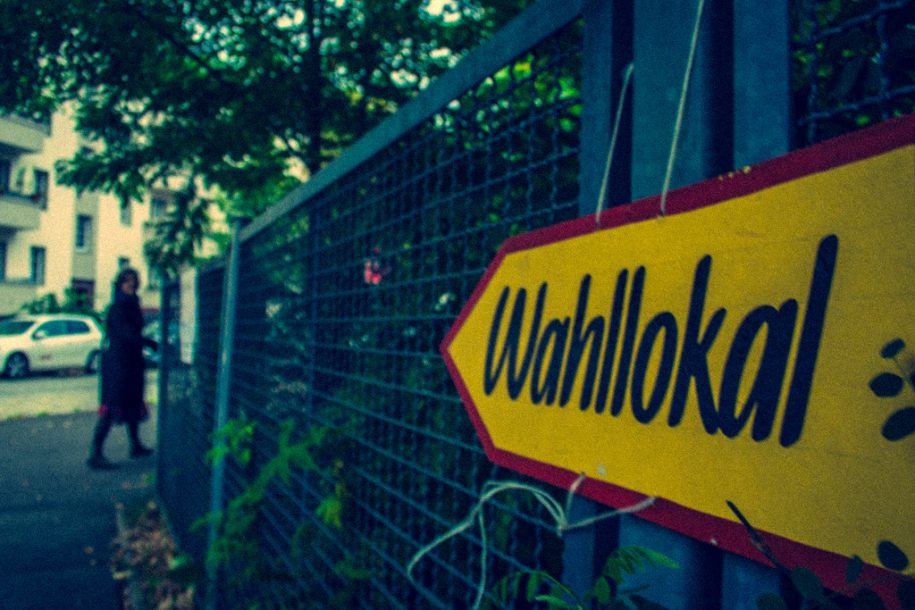 The title of this blog entry is intentionally contradictory. Yet it encompasses the central challenge the European Union in facing.
To start, what are we supposed to do about democracy in the European Union, viewing democracy in the classical post-World War II consensus kind of way, where multi party representative democracy largely works?
---
Here there are essentially three options as I see it.
One option is to take apart the European Union, or severely restrict its scope, and return to national democracies as far as possible. This is the line defended by the likes of UKIP and FN, and is based upon the notion that democracy beyond the nation is neither possible nor desirable.
The second option is to seek to defend the European Union as a sort of functional übertechnocracy, trying to justify that this is a good thing on the basis of output rather than input legitimacy; this is the Charles Grant line.
The third option is to improve representative democracy at EU level, a process that started with election of the European Parliament in 1979 and has slowly proceeded since then, with the Spitzenkandidat process this year a step in this direction.
Each of those options of course has advantages and disadvantages. Regular readers of this blog will know that I personally favour the third option, and I actually have more sympathy for the first option than I do for the second as I believe in representative democracy and not technocracy, and that the European Union already does so much more than a classic international organisation that the point of possible return to technocracy has already passed. However anyone trying to work out where they stand on questions of the future of the European Union has to judge which of these camps they fall into.
The problem with all of the above then comes when we look at the everyday political situation in which we find ourselves. At the very least representative democracy, nationally, is suffering – turnouts are down, trust is down, party political membership is down (stats here). Colin Crouch's post democracy thesis seems to fit this rather neatly (PDF here). It is also fair to argue that the very existence of the European Union is such a constraint on national political action that it hastens national post democracy, but conversely taking the example of a non-EU country  like Norway seems to demonstrate that the scope for action as a small independent state in a globalised world is not of much help either.
As Castells argues compellingly in Communication Power, increasing globalisation – especially of capital – is a major constraint on political action, and when this is coupled with post democracy and hollowed out political parties you end up with something approaching oligarchy politics. Add in Fukuyama's end of history (i.e. the market won) and hence the de-ideologisation of politics, Piketty on the inexorable rise of inequality, and the rise of the internet and the ability of online politics to shine the light on the malevolence of political classes but not really yet build alternatives, and you have a perfect storm.
So then comes the issue: what is to be done?
Efforts to improve representative democracy at EU level must continue to be pursued, even if they deliver flawed results. To bemoan Juncker, or to replace him with someone with even less legitimacy than the little he enjoys from the Spitzenkandidat process, takes us towards option two above rather than option three. Representative politics ends up with parties or groupings within a parliament whether we like it or not, and group dynamics often mean ending up with undesirable individuals, but as Churchill said, democracy is the worst form of government except all others yet invented. We should not judge representative politics at EU level according to standards that the national level cannot achieve.
The plight of parties themselves needs more attention, with the emphasis being on improving openness of decision making and participation in the future. The Greens showed what can be done with an open primary to choose their Commission President candidates – all political parties need to do this in future, and to do this EU-wide. The internet means we can participate in more organisations, but less often and and less intensively; pressure groups have begun to understand this, but few classical political parties have begun the process of opening up. I would also like to see EU-wide election lists for the European Parliament although I remain cautious about a direct election of the Commission President (do we want an EU equivalent of Hollande or Obama?)
What needs doing at what level also needs to be assessed, and this assessment needs to encompass both the EU level, and states, and this question is political as much as it is constitutional. This is the reason I favour independence for Scotland and for Catalonia, and – in principle – I am fine with it for any region where there is a clear rationale and clear advantages. As finance and business are increasingly global, this can in part be balanced by radical decentralisation of the things that politics can still decisively control (education, health, social security), and if that means the end of states as we know them, so be it.
As Angela Merkel so often says, the EU is 8% of the world's population, 25% of world GDP, and yet has 50% of the world's social spending. If Europeans are to shape how globalisation works, and to defend the social market economy that is so central to how Europeans live, the choice, as I see it, is stark – make sure that view of the world can be defended. Because there is no hope that individual European countries, without the EU, can possibly manage that.
In short, it is a matter of democratising and legitimising the EU, or face inexorable decline.