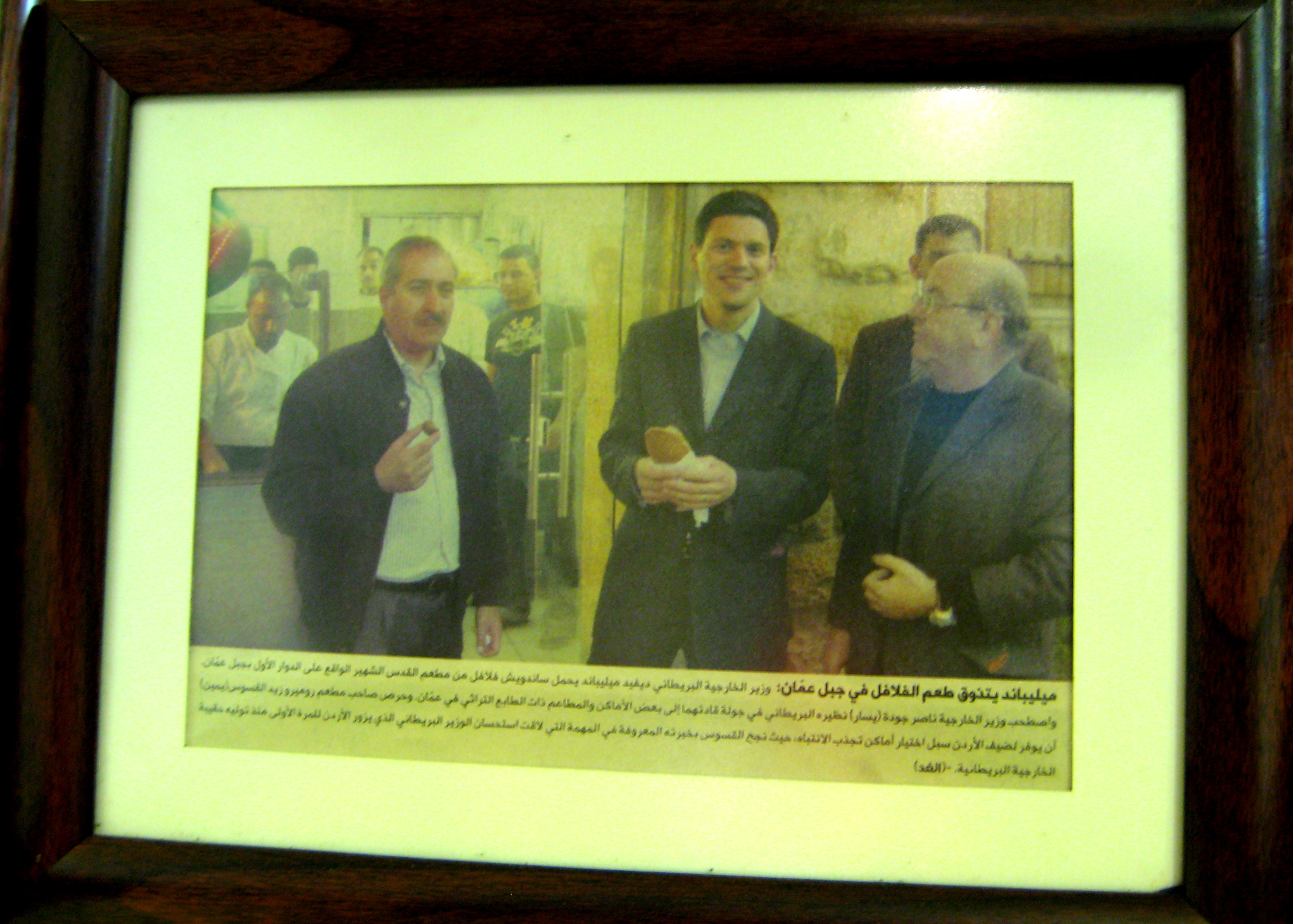 Summer is silly season in politics, and I'm doing my best to prove this blog isn't immune to that, with the second odd David Miliband story in two days. Yesterday's was about Syria and politics and today's is about… falafel.
I was in Amman, Jordan last week, and one of the popular places to get a falafel is a small stall on Rainbow Street called Al-Quds. Alongside pictures of famous locals eating the 0.6JD falafel (about 50p) is one of none other than David Miliband eating there. This is about the most basic place to eat on this street – there are just a couple of benches outside where you can sit and chat to the locals. Smart it most definitely is not!
The framed newspaper clipping on the wall of Al-Quds is shown above. A translation of the Arabic text would be most welcome!