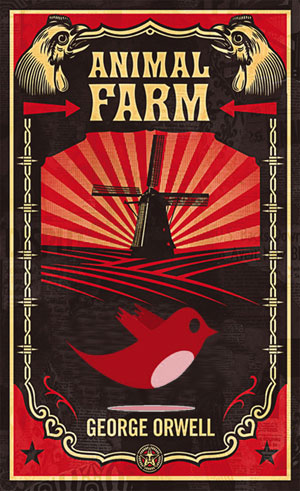 This post is motivated by two recent experiences. The first was being asked at an event a couple of weeks ago for some ideas to develop a Twitter strategy for a recruitment consultancy, an area of work about which I know nothing. The second was my experience looking at the Twitter profiles of the speakers at Personal Democracy Forum Europe that I attended over the last few days.
My response to the consultancy firm was that there are 2 aspects of any good Twitter strategy: to generally follow all the people that follow you, and to use a software tool for Twitter (like Tweetdeck, Nambu, Tweetie) rather than the web interface.
I was therefore rather surprised to see some very prominent speakers at PdF Europe (such as Andrew Rasiej, Ellen Miller and Joe Rospars but they are not the only ones) who don't even get close to the idea of following even a significant proportion of the people that follow them. I tweeted this observation and this post is the longer follow-up.
As far as I'm concerned the bottom line is this: if someone is interested enough in you to follow you, then at least follow them back. You can even automate this with Socialtoo.com. You can always then chose to unfollow the person, and you have to remember that all followers are equal, but some are more equal than others.
Essentially I can never read all the tweets of the currently 1231 people I follow, but I do look through that list regularly and have discovered interesting new people. However thanks to Nambu I can organise my followers into groups and make sure I keep an eye on the tweets of a core group of people who are especially relevant to my working environment. On the Twitter web interface lists can be used for the same purpose. So @Nosemonkey I'm afraid your critique doesn't hold. Equally it's possible to use a tool like Seesmic as a web-based alternative to Twitter.com.
There are of course plenty of valid reasons to not follow people (or in my case un-follow them) – they are spammers, they just tweet too much, or they persistently tweet in languages I do not understand or about topics it turns out I have no interest in. So @JulienFrisch I agree with you.
But none of those reasons are – in my mind – adequate justification for not following the people that follow you and giving them the benefit of the doubt, at least at the start.
[UPDATE] Please note I don't have any experience with Seesmic.com as I always have my laptop or iPhone with me (for Nambu / Tweetdeck for iPhone). There are other web based Twitter clients such as TwitHive, TwitIQ and gtwit. Also note that Socialtoo.com has an anti-spam feature to make sure you're not auto-following spam-bots.