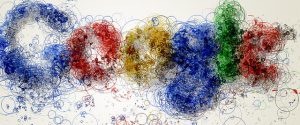 So I am in China for a week. I will write about the wider politics of the place when my time here draws to a close, but for now I will focus on just one aspect: what China's block on Google tells us… about our use of Google.
China blocked access to Google services before the 25th anniversary of the Tian'anmen uprising, and it seems that things have not improved since. On my laptop I can access no Google services through my web browser at all. The only thing that works is Gmail via IMAP (web interface is also blocked). Twitter and Facebook are also blocked, but I do not actually need those as urgently, or they are not as central needs. Dropbox not working is a pain, but for a week I can live without it, as I use it mostly for my own files anyway.
So I can live without Google Search, right? Indeed that's actually the easiest part. I have added DuckDuckGo to my browser and it works fine. Bing.com is just about passable if I need it. The interesting thing here is how I have become so used to browser address bar search – after years of doing just that, going to a website for search felt really odd.
The next challenge was maps. I have used nothing but Google Maps for a good few years, so what's the best bet for a replacement? Turns out that the search on Bing Maps is rubbish unless you use the Chinese characters. So here Apple Maps (and indeed the Maps app in Mac OS that I'd even forgotten existed) has turned out to be a fair substitute.
Then what about calendars? I use Google Calendars for a bunch of collaborative projects (I don't use these for my own use), so those I will have to live without for now. Were I to be in China more often I would have to find an alternative, as would businesses doing China – non China collaborations.

Then, to my surprise, there is Google's Font APIs that are increasingly heavily used, even in open source software – including WordPress that powers this blog. Yes, pages will load without these fonts, but browsers keep on trying to load the APIs, and slow down the loading of pages.
Last but not least, and rather central when in China as I do not speak Mandarin, is Google Translate, which is also built into my browser. Baidu's translation tool is useless as its interface is just in Mandarin (unless I am missing something), so Pons is basically my only option.
So the conclusion is this: while Google makes the argument that provision of web services is a free market, and that anyone can switch to alternatives, we nevertheless find ourselves so dependent on Google as a matter of habit that those habits are damned hard to break.