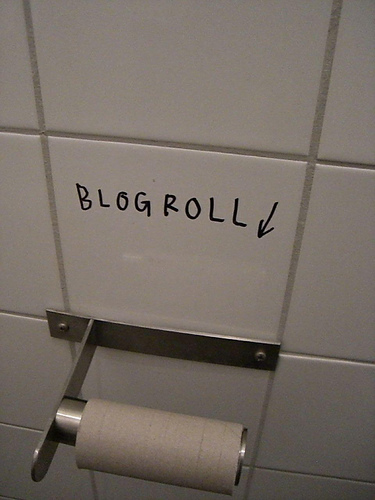 Now I'm back living in the UK there's going to be more UK politics posts on this blog. Hell, it's not as if I've ever really left, politically… But in terms of blogging it seems I've completely dropped off the radar, at least if blogrolls are anything to go by.
I've purged any blogs off my two blogrolls below that don't also link here. That means there are now a measly 4 UK blogs on my blogroll, and I'm web designer of 3 of those! Things are slightly more rosy on the EU front.
Am I just victim of the power law distribution of UK blogs? I'm one of the small ones in the long tail… Or is it that blogging has moved on, and blogrolls are a relic of a former time?
Anyway, if you want me to link to you then please comment or contact me.