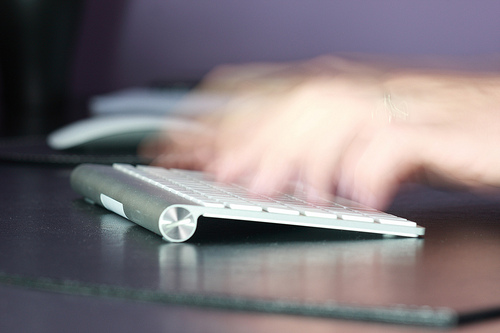 As covered by England Expects (in French, e-mail now removed) and Guido Fawkes (in English), the European Parliament has been full of gossip this week as a result of a remarkable resignation e-mail from a member of staff that was copied to all 5000 or so people on the European Parliament's main e-mail distribution list. As can be read in Guido's post, the e-mail was written to the Secretary General of the European Parliament Klaus Welle, and Freddy Drexler, Welle's Head of Cabinet (basically chief of staff). In short this is directed to the very top of the administration.
So this morning – two days after the e-mail was published – what do the top brass do?
I'm told by a source within the European Parliament that the offending e-mail has been deleted from the Inboxes of all staff overnight, and even deleted from folders if staff had chosen to file the message. They have even put in place a crude filter to stop the e-mail being forwarded – messages entitled "ma démission à cause de tout ce qui se passe au PE" do not get sent out.
I must stress that my source is a member of staff, not a Member of the European Parliament. But IT services of the European Parliament entering mailboxes and deleting messages sets a very dangerous precedent.
Secondly, this is precisely how not to handle an internal communications crisis – the very act of e-mail deletion prompts a further round of intrigue and outrage, which is – you would think – precisely the last thing Welle and the EP needs just now.
Thirdly, all of this is simply too late – I had been forwarded the original e-mail in a matter of hours after its publishing, and so too will dozens of people in the Brussels bubble. The cat is out of the bag so to speak (multi-lingual pun intended).
Last, this reaction also gives the impression of a cover up and – with rumours of unfair promotion in the EP staff having been around for years – that's precisely the wrong way forward. These matters need to be investigated soberly and thoroughly. Time for Jerzy Buzek to step in?