Years ago when I ran the Atheist Bus Campaign, a guy I'd never met made a Bus Slogan Generator, so you could see what your slogan would look like on the side of a bus. But what about that other, rather more famous and more controversial bus, the one that promised the £350m a week the UK sends to the EU could be used for the NHS instead?
Until now there has been no such meme generator.
But now there is – you can find it here.
And this is what you can do with it: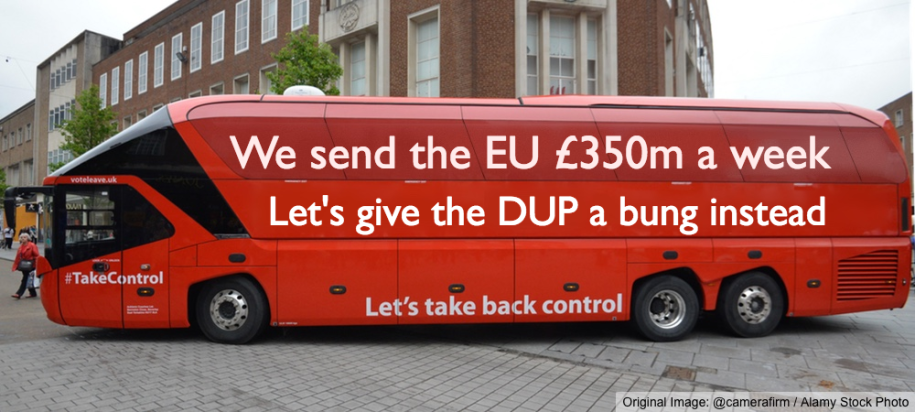 It uses some open source code from GitHub and works best in web browsers on normal computers, and you have to drag the text to the correct position. But it does work. It uses a image I have bought from Alamy (no creative commons or royalty free pic of the bus was available) – make sure you respect the disclaimer below the generator if you use it.
So let's #TakeControl of the famous bus slogan! Have fun!