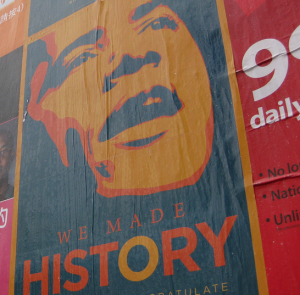 The political geek in me is always so impressed by elections in the United States. Look no further than the combination of marketing and psychological insight used in voter targeting, the glitz of the speeches and roadshows, or the graphic design and imagery of the campaign websites.
But beyond that things are wrong. Really wrong.
As the Daily Mash in its sarcastic way summed it up, "Single moron to decide outcome of US election". They have a point. That a girl brought to tears about the election becomes a Youtube hit underlines things further. If you live in a swing state you matter. If you don't, you don't. Court cases may, once again, decide the outcome of the election (something that even CNN brands a 'disgrace' – they are right). The candidate who comes second could end up in the White House. Super PACs have spent $566 million to date.
This, in short, is no way to do politics. The basic tenet of representative democracy – that every citizen's voice is equal – has been stretched to breaking point. Any Europeans looking to the USA for inspiration: do keep all of that in mind.