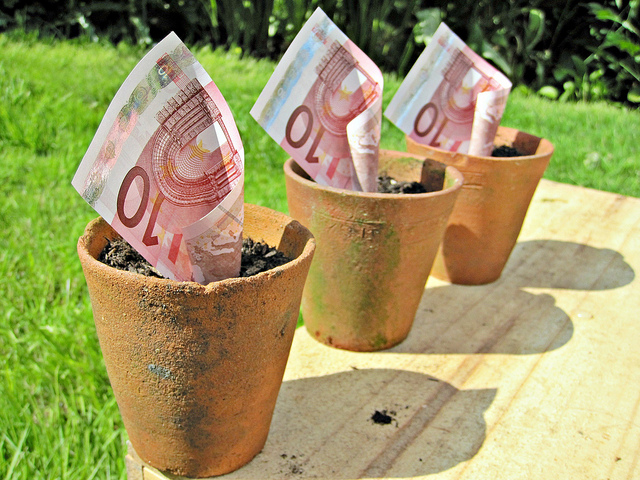 The EU institutions are in the middle of their annual budget ping-pong. The European Commission proposes the annual budget, and then the European Parliament and Council of the European Union (where Member States are represented) decide on the budget.
The Commission's opening shot for the 2012 budget, published in April this year, proposed a 4.9% increase over 2011. The Council rejected this in July, arguing for a 2% rise in line with inflation. The European Parliament has today hit back, trumping the Commission even, by proposing a whopping 5.2% increase.
Rather predictably Labour MEPs in the EP voted against the increase, with Derek Vaughan MEP saying "Given the tough economic times, our constituents expect us to deliver a responsible EU budget, and Labour MEPs believe that means it should be frozen next year" and in the EPLP press release he goes on to state some vague words about budget re-prioritisation.
The thing is the EP's budget proposal does re-prioritise, keeping administrative spending down and proposing increases in Research and Development (+10.35%) and Cohesion and Structural funds (+8.8%). The EPLP press release even says that the UK Labour MEPs backed those increases, but rejected the whole position due to inadequate cuts elsewhere.
What exactly are Vaughan and his fellow Labour MEPs playing at? They know full well that CAP spending cannot easily be reduced in the annual budget, so they symbolically reject the budget proposal, but back important increases elsewhere.
As for the budget vote in the EP overall I can't make up my mind about it. The EP's rapporteur – Francesca Balzani – is from the S&D group, but at the time of writing there is no news on the S&D website about their position. Further, there's not a hope in hell that the Council will agree to 5%, nor that cuts to CAP will be agreed there so as to allow the R&D and Cohesion funds to increase. So, despite all these words, and plenty of bluster, I am still far from sure this is going to make much of a decisive difference in the face of austerity in budgets at national level. Perhaps not pissing in the wind, but this all looks like a case of excessive moral righteousness from the European Parliament…