Earlier today I blogged about Politico Europe. My blog entry outlined some good points about it, but found failings too, and was the result of many conversations with many respected people over a couple of weeks. One of the points I raised was that Politico does not react well to criticism… so I was then subjected to quite an extraordinary series of attacks on Twitter from three of their journalists – Matthew Kaminski (Editor), Matthew Karnitschnig (Chief Germany Correspondent), and especially Tara Palmeri (Correspondent). I've taken screenshots of the relevant tweets and include them here: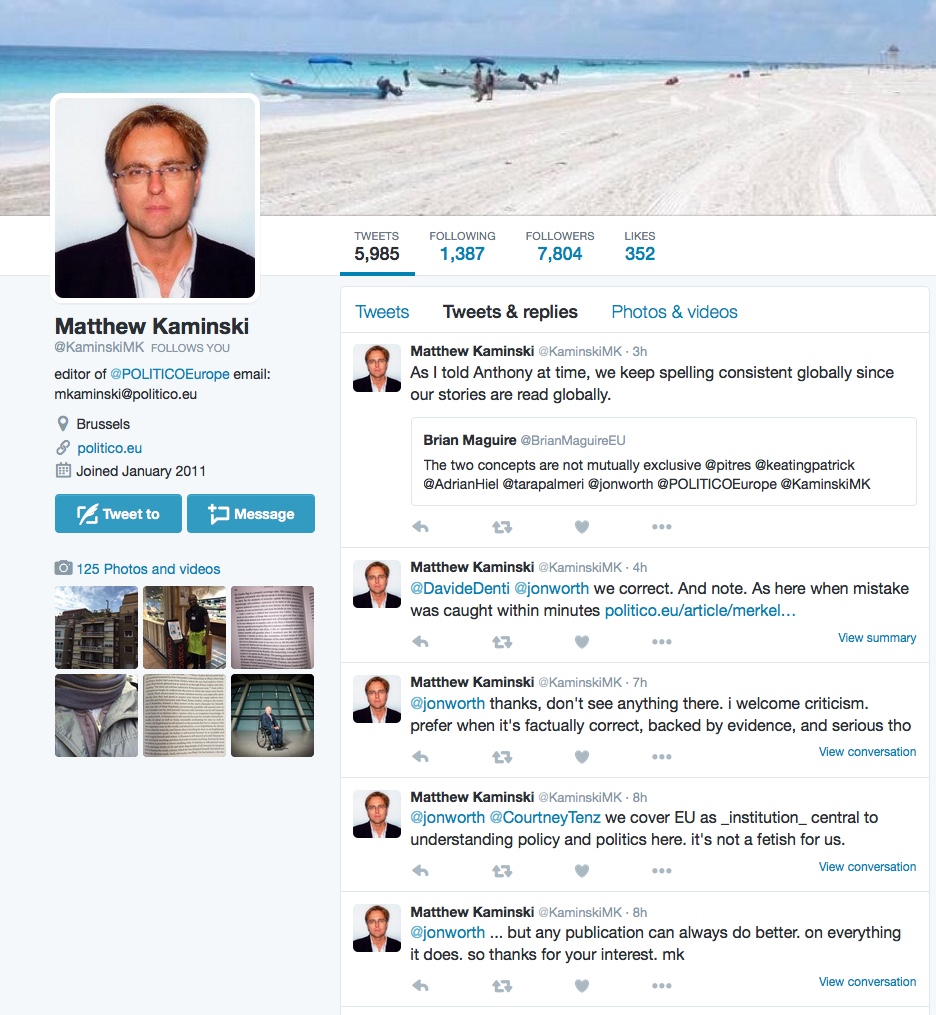 "Thanks for your interest" FTW! But this was mild in comparison to: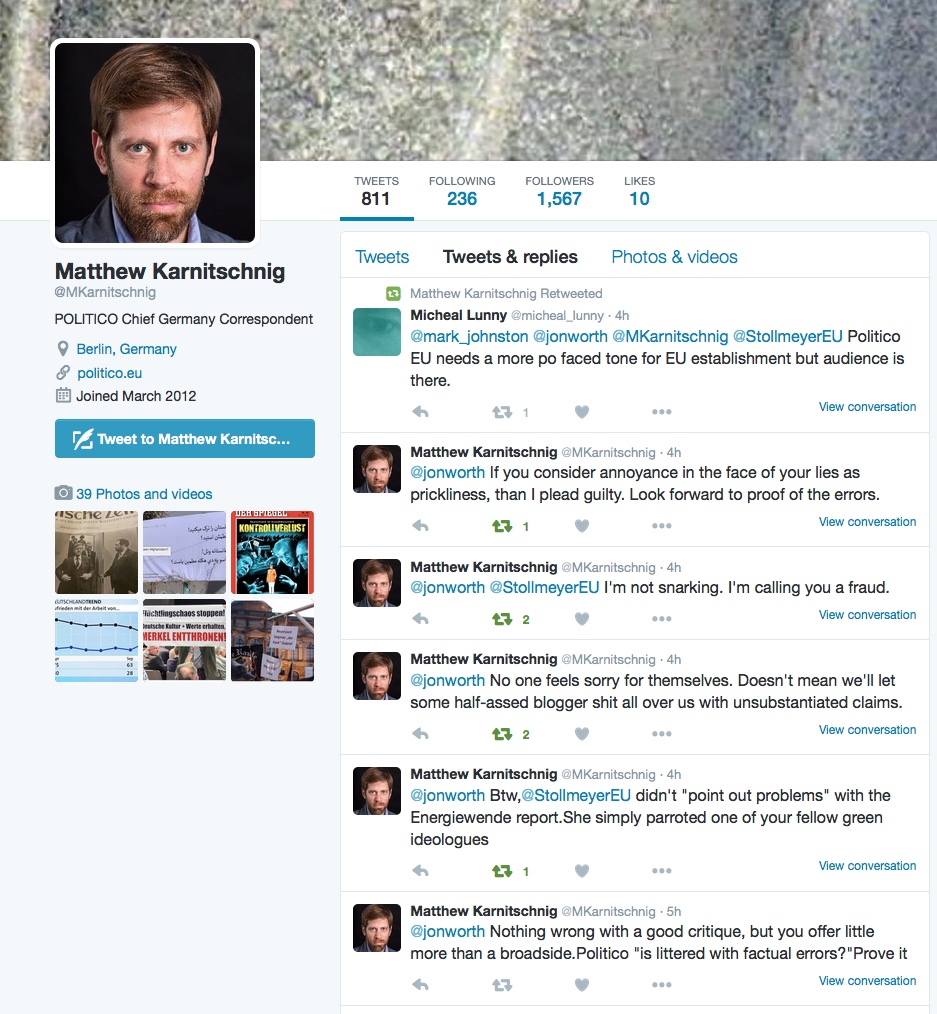 So I am a liar, a fraud, an ideologue, and offer broadside. This is the Twitter behaviour of a journalist of a supposedly reputable publication? He's also ready to compare people to Hitler: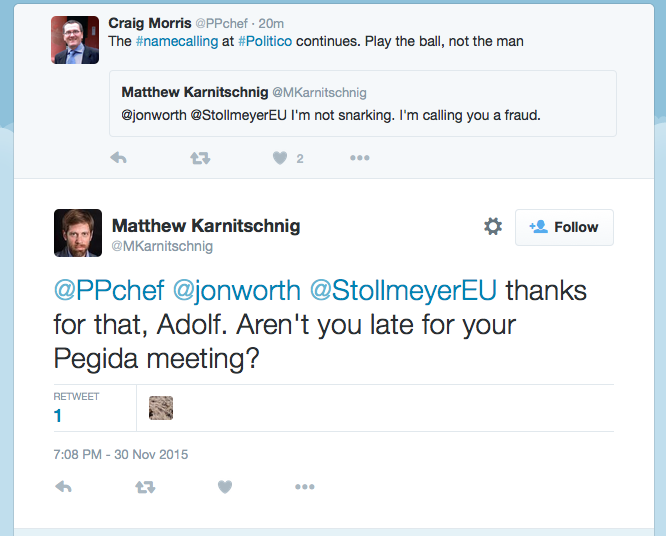 And then to Palmeri – who accuses me of putting up the blog entry at the behest of a client. To rebut that one I listed my current clients here, but that drew no reaction. The rest of the tweets directed at me are here:

So then, that's what happens if you provoke Politico Europe. It's not pleasant. They do not engage with the critique, but instead try to play the person instead. I doubted their publication a bit before today, and now I am downright sceptical of it – and especially the personal behaviour of some of its journalists.
I am also a lucky one. I have been in the EU business long enough (this blog pre-dates the existence of Politico US, let alone Politico Europe – perhaps you better think about that Tara!) to know how to defend myself, and I also have some tremendous contacts and allies who have stepped in to back me on Twitter today. I can't thank you all individually, but you know who you are. I do however wonder what happens to someone who does not have the network or the reputation I have if they happen to cross Politico – it makes me very nervous about the power they wield in Brussels if they behave this way in response to even measured criticism.