Poul Nyrup Rasmussen has today announced he is standing down as President of the PES. Over a period that has been one of relative decline for the left across Europe, Poul has been a voice of determination and reason; I'm sad to see him go, especially as he's miles better than his counterpart at the S&D Group.
So then, who are the possible replacements?
I write this on the basis of no inside information whatsoever. I have just tried to compile a list on the basis of the names and characters who would be eligible. These would have to be former prime ministers, high ranking ministers or Commissioners. Feel free to add more suggestions or comments!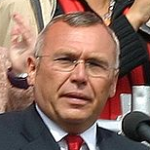 Alfred Gusenbauer (Former Chancellor of Austria)
Since being replace as Chancellor in Vienna, Gusenbauer has been a regular visitor to Brussels, often popping up at events run by FEPS and the Renner Institut. He's well known in the Brussels circles, although lacks any star quality. He would be a safe but uninspiring option.
Chances: good
Frank-Walter Steinmeier (Former German Foreign Minister)
A big beast without a role since the end of the grand coalition in Germany in 2009, Steinmeier's political future has been an open question. He would bring gravitas to the role, but does he still harbour a further shot at Germany's top job in 2013?
Chances: unknown. Would he want it?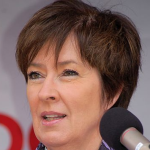 Mona Sahlin (Former leader of the Swedish Social Democrats, former government minister in Sweden)
It didn't work out for Sahlin as leader of the Social Democrats, but she has respect within her party and the Swedish Social Democrats are well connected and trusted within the PES. The PES also has never had a female President.
Chances: medium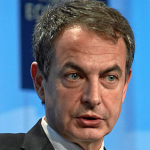 José Luis Rodríguez Zapatero (Outgoing Spanish Prime Minister)
He probably retains more respect at EU level than nationally within Spain. The most recent Social Democratic Prime Minister of a large EU country. However he backed Barroso for Commission President in 2009 – has everyone forgotten that?
Chances: low. Probably too soon for him.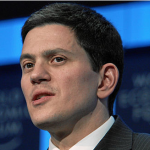 David Miliband (Former Foreign Secretary in the UK)
Whenever there's a top EU job available, David Miliband's name always crops up. Probably the only Brit with the skills, respect and experience to take the job. But would he want it? What are his plans? No-one really seems to know except the man himself.
Chances: if he wants it then the job could well be his
Other possible names: Anna Diamantopoulou, Josep Borrell, José Sócrates?
(All images CC License from Wikipedia: Gusenbauer | Steinmeier | Sahlin | Zapatero | Miliband)