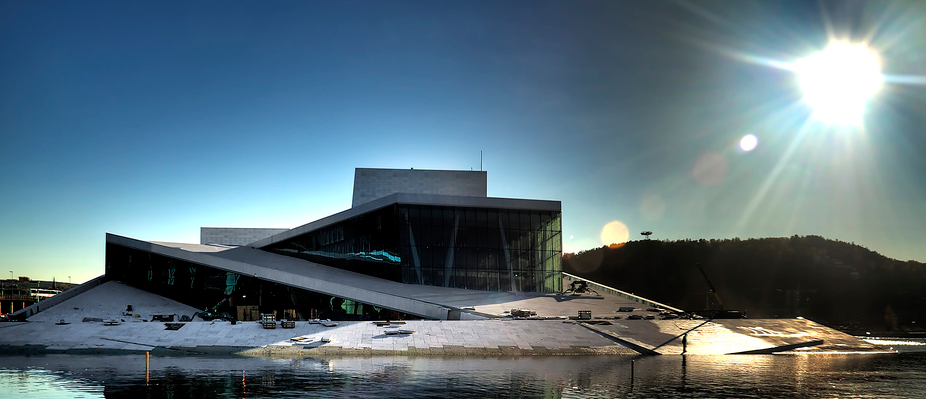 Norway goes to the polls on 14th September and the election is being held at a time when Norway's position in the world is in some question: what role for the oil rich country of 4.5 million people at the northern edge of Europe? The influence of the EU on the poll has today been highlighted through an internal note (obtained by Aftenposten) written by Norwegian Ambassador to the EU Oda Helen Sletnes, raising concerns about how Norway is losing influence in Brussels.
Let's face it – Norway's position is ludicrous. The EEA agreement, in force since the 1990s, suits no-one. Norway is part of the Single Market for everything except agriculture and fish, but has no say over any of the decisions. So directives and regulations get agreed in Brussels and sent to Oslo. It would be better for Norway to have a seat at the table in Brussels, and even the Swiss position is easier to defend than the status quo for Norway.
So what would have to happen for Norway to join the EU and get a seat at the table?
1. The right election result. There have regularly been majorities of members of the Stortinget that are in favour of EU accession, but governing coalitions are almost always divided on the issue. Senior coalition partner in the current administration, PM Jens Stoltenberg's Arbeiterparti, are pro-EU, while junior coalition parties – the Left Party and Centre Party are eurosceptic. On the right Høyre (Conservatives) are EU-favourable, the Fremskrittspartiet (Progress Party) are not. Hence the only way to move on EU questions is for either pro-EU party to do well enough to form a minority administration without the need for a formal coalition. Høyre are not going to manage it (and personally I don't want the Conservatives to do well anyway) so Brussels should be hoping for a Arbeiterparti minority administration.
2. Iceland joining the EU. Iceland has been hit by the financial crisis more than Norway has, and in June 2009 tabled a formal request for accession. Were Iceland to make major steps towards the EU it would make Norway's position in EFTA look even more untenable.
3. Reform of the EU's fisheries policies. Norway (and indeed Iceland) have been rightly critical of the EU's fisheries policies in the past. If the European Commission gets its act together and proposes some decent environmental reforms of EU fisheries policies (how about a Commissioner for fisheries from a northern country this autumn?) then one of the major arguments against accession will be removed.
A 4th ingredient – decent leadership for the Yes campaign – has already been achieved, with the appointment of the sharp and savvy Paal Frisvold as chair of Europabevegelsen (European Movement) – more on this in Norwegian here.