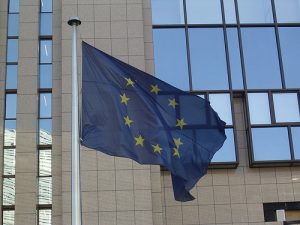 As quoted in this piece at EUObserver:
A former British EU ambassador, Stephen Wall, also poured cold water on the scheme, saying that the appointment is about balancing national and political interests in Europe, rather than individual merit.

"Given that they have to placate the right, the left, the north, the south, the large and small nations, you could have a brilliant presentation but, if the politics didn't fit, what would be the point?" he said in an article in the New York Times on Tuesday.
This is in response to a Polish proposal that candidates for EU top jobs should make presentations to EU leaders.
Let me reply to Stephen's point. The President of the European Council has no democratic legitimacy at all (appointment is by heads of state and government, no role for the European Parliament), and the High Representative for Foreign Policy is not much better (s/he is part of the Commission team, so needs EP approval at least). But where else, in whatever appointment for a top position does merit not even come into it?
If Wall were still the UK's permanent representative it might have been right to defend his position behind closed doors. Now, as Vice Chair of Business for New Europe, he has a public relations role and he's just essentially saying we shouldn't actually give a shit about whether the person is any good, let's stick with a diplomats' stitch up – that's not acceptable from him. If you're an advocate for a positive role for the UK in the EU, and for an EU that delivers good policy, you should want a good President of the European Council or High Rep, however unlikely in reality we all know that is going to be.
In short Wall is no person to make any sort of case to citizens about the EU.