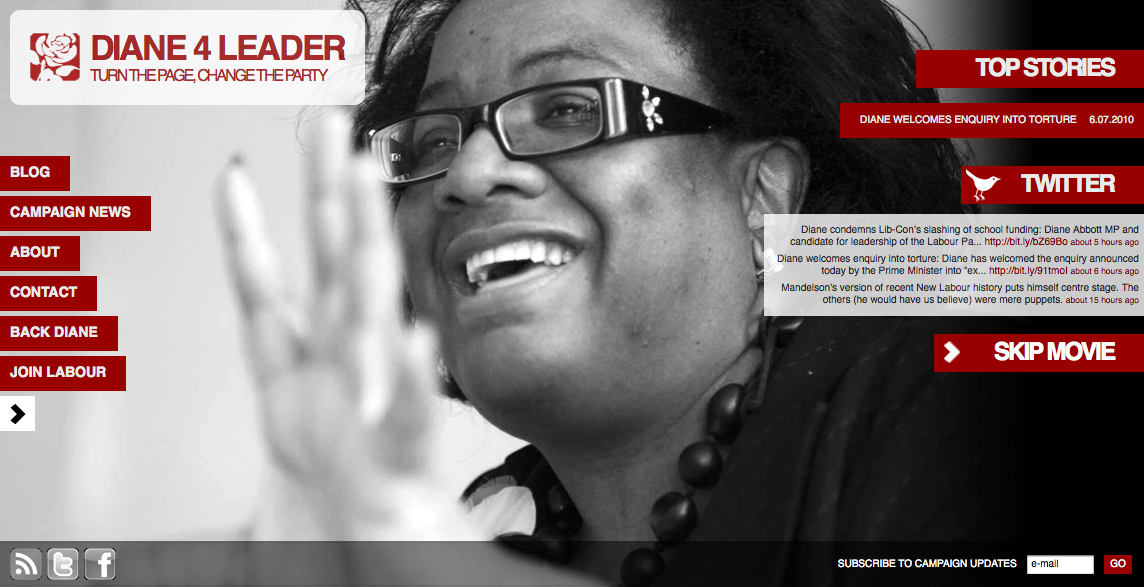 Political Betting has raised the issue of whether David Miliband's decision to get Diane Abbott onto the ballot paper in the end costed him the leadership. The line is that Abbott being on the ballot motivated more on the left of the party and affiliated organisations to cast their ballots, and votes from Abbott redistributed to Ed Miliband rather than David*.
If you take the numbers in exclusion from the entire 4 months of the election process then the Political Betting point might hold true.
But it's not just about numbers.
Abbott's presence on the ballot allowed all candidates the space to focus on policy issues during the campaign – to talk about the economy, jobs, the environment, housing etc. Had Abbott not been on the ballot then much of the discussion would have been about the lack of diversity in the Labour Party as all the candidates would have been forty-something white males without her on the ballot.
Whether a policy focus, rather than a (lack of) diversity focus was to the benefit of Ed or David I cannot judge, but for the sake of the future of the Labour Party and the future representation of women and ethnic minorities, Diane's place on the ballot paper was vital, and David deserves credit for having allowed that to happen.
* – for the record I voted Abbott, Miliband D, Miliband E, Balls, Burnham