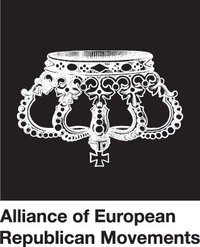 Agh, today is painful. I'm a republican, atheist, anti-nationalist, and there's a royal wedding going on, people sing god save the queen, and British flags are everywhere.
Which got me thinking: which of my political views are actually similar to those of more than 50% of the British population?
I believe in democracy and the rule of law, and a majority probably do too. A majority probably also oppose the death penalty. There should be a market economy, and few would argue for an alternative. But what else?
I'm an outspoken atheist, and I'm also determinedly against religious schools. I dislike the monarchy and would abolish it tomorrow if I could. I despise nationalism and have little tolerance for the concept of the nation state – politics needs to solve problems where the problems are, not according to backward notions of identity or statehood. I'm a federalist, and that applies to all levels – so at the same time more power to local authorities and more power to the EU and internationally too. I'm a vegetarian (logically should be vegan if it were practical), try to be green, cycle and take the train, dislike the motorcar and the plane. I don't think what class you are should ever be remotely important. I believe in equality between men and women. I dislike the idea of marriage. I support proportional representation. I think speaking foreign languages is vital. I would increase development aid. Prison is to help people, not punish them. I am OK with more immigration to the UK.
Does more than 50% of the UK population agree with any of those things? I think not…
[UPDATE – 1600]
Seems my assumption on the death penalty was wrong, as Martin rather bluntly points out in the comments. So there's another one where I don't agree with the majority point of view.
[UPDATE – 7.5.2011]
Oh, and I don't actually mind that much about Scottish independence either. They will still be in the EU, we'll still trade with them freely, so what's the problem? OK, oil negotiations might be hell, but seriously, does it matter?