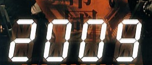 Thanks to LME for posting up the list of all of Labour's candidates for the 2009 European Parliament elections – 69 candidates in all. Below you can find the full list. Apart from the retirement of Glenys Kinnock and Gary Titley all the other MEPs are sitting pretty at the top of the lists. With a small drop in the total number of MEPs I fear there will be no new faces at all, confirming my previous concern.
Almost all of the sitting MEPs have websites (Stephen Hughes is the only exception) while few of the other candidates have a decent presence online. In fact Google searches for 2 of the candidates – Esther Pickup-Keller and Victoria Quinn are quite terrible. Searching for Pickup-Keller takes you to this unfriendly blog post, and a search for Quinn takes you to this by Simon Hoggatt, with the lines: "…sends me a CV from his Labour European parliament candidate, one Victoria Quinn. She is trying to say how she helped farmers during the beef crisis: 'During BSE I helped lead new alliances on the back of Dolly the Sheep.'"
Oh dear folks. Learn the lessons! Develop a decent web strategy and you can avoid that happening!
| | | |
| --- | --- | --- |
| East Midlands | Ranking | Name |
| Sitting MEPs | 1 | Glennis Wilmott |
| Vacant list | 2 | Roy Kennedy |
| | 3 | Kathryn Salt |
| | 4 | J David Morgan |
| | 5 | Cate Taylor |
| | | |
| Eastern | | |
| Sitting MEPs | 1 | Richard Howitt |
| Vacant list | 2 | Beth Kelly |
| | 3 | Nigel Gardner |
| | 4 | Sherma Batson |
| | 5 | James Valentine |
| | 6 | Katie Curtis |
| | 7 | Chris Ostrowski |
| | | |
| London | | |
| Sitting MEPs | 1 | Claude Moraes |
| | 2 | Mary Honeyball |
| | 3 | Robert Evans |
| Vacant list | 4 | Anne Fairweather |
| | 5 | Kevin McGrath (site closed) |
| | 6 | Emma Jones |
| | 7 | Raj Jethwa |
| | 8 | Nilgun Canver |
| | | |
| North East | | |
| Sitting MEPs | 1 | Stephen Hughes (site closed) |
| Vacant list | 2 | Fay Tinnion |
| | 3 | Nick Wallis |
| | | |
| North West | | |
| Sitting MEPs | 1 | Arlene McCarthy |
| | 2 | Brian Simpson |
| Vacant list | 3 | Theresa Griffin |
| | 4 | Stephen Carter |
| | 5 | Jane Clarke |
| | 6 | Riaz Ahmad |
| | 7 | Claire Johnston |
| | 8 | Brian Boag |
| | | |
| Scotland | | |
| Sitting MEPs | 1 | David Martin |
| | 2 | Catherine Stihler |
| Vacant list | 3 | Mary Lockhart |
| | 4 | Paul McAleavely |
| | 5 | Kirsty Connell |
| | 6 | Nasim Khan |
| | | |
| South East | | |
| Sitting MEPs | 1 | Peter Skinner |
| Vacant list | 2 | Janet Sully |
| | 3 | Bob Fromont |
| | 4 | Lisa Homan |
| | 5 | Stephen Alambritis |
| | 6 | Janet Keene |
| | 7 | Munir Malik (2004 site) |
| | 8 | Silke Thomson-Pottebohm |
| | 9 | Rajinder Sandhu |
| | 10 | Sukhi Dhaliwal |
| | | |
| South West | | |
| Sitting MEPs | 1 | Glyn Ford |
| Vacant list | 2 | Isabel Owen |
| | 3 | Keir Dhillon |
| | 4 | Dorothea Hodge |
| | 5 | Dafydd Emlyn Williams |
| | 6 | Esther Pickup-Keller |
| | | |
| Wales | | |
| Sitting MEPs | 1 | Eluned Morgan |
| Vacant list | 2 | Derek Vaughan |
| | 3 | Lisa Stevens |
| | 4 | Gareth Williams |
| | | |
| West Midlands | | |
| Sitting MEPs | 1 | Michael Cashman |
| | 2 | Neena Gill |
| Vacant list | 3 | Claire Edwards |
| | 4 | Anthony Painter |
| | 5 | Victoria Quinn |
| | 6 | Mohammed Nazir |
| | | |
| Yorkshire & Humber | | |
| Sitting MEPs | 1 | Linda McAvan |
| | 2 | Richard Corbett |
| Vacant list | 3 | Emma Hoddinott |
| | 4 | David Bowe |
| | 5 | Melanie Onn |
| | 6 | Mahroof Hussain |