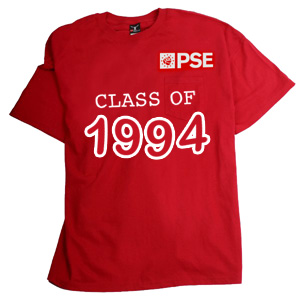 How long should elected politicians serve? It's a perennial issue for all levels of government. I'm not in favour of fixed terms of office – that's for the individuals concerned and especially for the parties themselves to decide. While the rest of the Labour Party is getting worked up by selections for Westminster, I would instead like to turn to the issue of Labour's representation in the European Parliament and how long the members have been there. With the next election in 2009, selections for the regional list system will be kicking off in 2008.
As the list below shows, the most common starting date for UK Labour MEPs was 1994, and there have only been 2 MEPs (Mary Honeyball and Glenis Wilmott) that have started in the EP this decade. Essentially there is a serious lack of new blood. Beyond that there are 3 MEPs – Ford, Hughes and Martin – that will mark their quarter-centuries in the EP at the 2009 elections.
CASHMAN, Michael – since 1999
CORBETT, Richard – since 1996
EVANS, Robert – since 1994
FORD, Glyn – since 1984
GILL, Neena – since 1999
HONEYBALL, Mary – since 2000
HOWITT, Richard – since 1994
HUGHES, Stephen – since 1984
KINNOCK, Glenys – since 1994
McAVAN, Linda – since 1998
McCARTHY, Arlene – since 1994
MARTIN, David – since 1984
MORAES, Claude – since 1999
MORGAN, Eluned – since 1994
SIMPSON, Brian – since 1989 (not in the EP 2004-2006)
SKINNER, Peter – since 1994
STIHLER, Catherine – since 1999
TITLEY, Gary – since 1989
WILLMOTT, Glenis – since 2006
So what are the prospects for things changing? With the list system favouring incumbents so strongly, any of these MEPs must fancy their chances of being returned to Brussels once more, especially if the 2009 elections and the UK general election coincide and turnout is boosted. In regions where Labour will almost certainly get at least 2 MEPs in the medium term (London, Yorks / Humber, West Midlands for example) cementing a place as number 1 on the list gives a MEP a job for as long as the individual wants it.
Let's at least hope for some bright and dynamic candidates that might make the selection process a bit more interesting, and start to inject some new ideas into the EPLP. It would be even better if some candidates could be radical in their use of the internet as implied over at Public Affairs 2.0 – although I'm sure plenty of Labour candidates can do a lot better with their websites than the Lib Dem they reference there, and I'm ready to help people with the internet tech where possible.