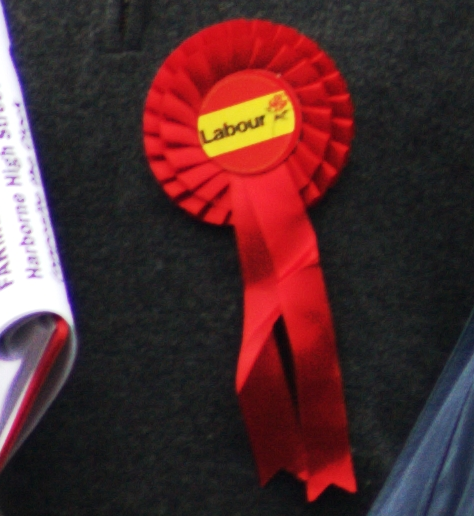 It was a Labour Party politics filled evening for me yesterday.
First I heard Arnold Graf of the Industrial Areas Foundation from the United States talk at a Labour Values event about how his organisation had built networks of community organisations. Graf works with Maurice Glasman, one of the people Ed Miliband trusts to help build better links between Labour and community groups. Graf explained how his conversations with politicians in the UK showed a disconnect between them and their electorates, how questions he had posed to politicians were often met with no clear answers. Quite how he would change things was rather less clear, be that through organisations like London Citizens, or by up-skilling and changing political parties from within.
I then hopped on my bike and headed off to the branch meeting of Bow East Labour Party. I like Bow East Labour – unlike ward meetings I have attended elsewhere in the past, the discussion is interesting and the people are engaged. As ever Councillor Marc Francis was present and reported on the multitude of things he has been doing. One of those is the ongoing battle over the number of commercial events to be staged in Victoria Park throughout the summer. All the Tower Hamlets councillors had agreed that this number should be restricted to six nights of events, but it looks like – at the initiative of the council's events team, and with the decision only needing the approval of the directly elected mayor – there will instead be ten nights of events.
Now tell me please, how can community organising possibly bridge this gap?
Marc, or the rest of us in Bow East, and the people that run, walk their dogs in the park etc., could all band together to make a huge campaign against the events, networks of local people, try to petition the mayor, get him to public meetings, run PR campaigns against his decision… Or – shock horror – the power to do something about issues like this could actually be vested with the councillors elected by the local community already!
More widely you could take the example of numerous protests against cuts to local council services (this in Camden for example), and work out what the response should be. Some networks of organisations to do work militating against the cuts? Even online like the excellent False Economy site? Yes, sure, these things are worthwhile. But they deal with the symptoms, not the cause of the problem.
The basic issue here, as in Bow, is a structural, democratic disconnect – only 20-30% of the money spent by London's borough councils is actually raised through Council Tax. The rest comes from central government. So if you're a Councillor in any borough your hands are financially tied by central government, and if central government cuts then – essentially – tough shit.
Maybe I'm too old fashioned, too structures focussed, or too influenced by the politics of European countries, but how about Labour advocating a proper programme of genuine democratic renewal and decentralisation of political and financial power as a response to these very real issues?
Photo: Pete Lewis "
John campaigning
"
October 14, 2006 via Flickr, Creative Commons Attribution