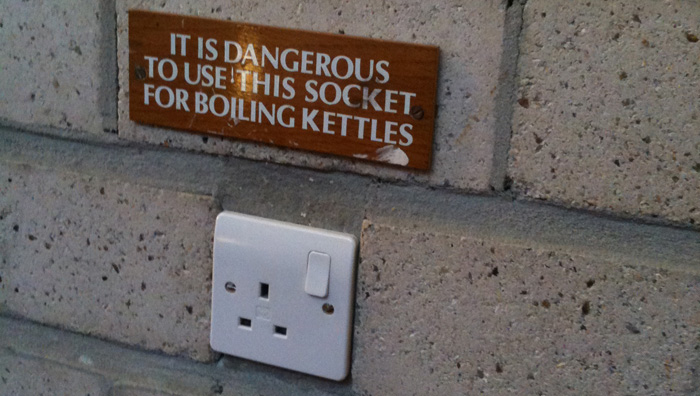 The photo above is not a mockup. It's not a joke. It's a genuine sign in the corridor on the second floor of the Rayne Building at St Anne's College, Oxford. I was at St Anne's for a conference earlier this week.
The sign struck me as very odd… What can it mean?
The electrical circuits are not strong enough to deal with the wattage of a kettle? (but why then are there kettles for conference guests in the rooms?)
If you boil a kettle here it will be dangerous, and someone passing may trip over the cable? (the socket is near ground level)
Kettles are banned in student rooms during term time, so don't try to surreptitiously boil one in the corridor?
It's an ironic take on the UK's rules-based, safety obsessed society?
If you know and can help me please do leave a comment!