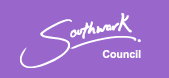 I'm an honest person. I pay my taxes. Well, I do when I can. Or when I'm asked. It however seems that Southwark Borough Council does not really want any money from me. As soon as I moved to Villa Street (8th September) I sent them a letter telling them I am now a resident and am due to pay Council Tax. Then a letter from them arrived, addressed to a previous tenant. I returned this to them, filling in the form on the back telling them that I was the new tenant.
So last week – more than 2 months on – I started to think this was quite ludicrous, and called their payment centre based in Bromley. My call was held in a queue for a while, and then someone answered telling me that there was high demand and if I left my details, someone would call me later. I've been waiting more than 2 days and there has been no call.
After no luck with the previous call, I tried once more. This time I was told to e-mail the company that collects the Council Tax for Southwark – Soucounciltaxuk@Liberata.com. I sent them a simple e-mail, and received an automated reply:


Thank you for your email, this is an automatic response. Due to the popularity of this service we are not able to deal with your enquiry immediately. A response will be issued as quickly as possible within the next ten working days. Thank you for using this service.

So you can't get them to answer letters, they don't take your details on the phone, and then they reckon it will take 10 days to reply to an e-mail.
Now, how hard should I have to try? I'm just waiting for one of those automated bailiff letters to drop through the letter box one of these days, accusing me of not having paid, when surely I should not have to go after them to get them to bill me?
[UPDATE – turns out that was what happened – they sent me a nasty letter demanding payment!]