Alan Rusbridger has this evening written a most extraordinary column on The Guardian's website about the pressure exerted on the paper by British security services. We are now about 27 hours on from when the initial revelations about David Miranda's detention first broke.
So how, at 0030 CET / 2330 BST, have the websites of the main newspapers in the UK been covering the story? All screenshots below are taken with a UK IP address, using the same size screenshot – from a 24″ screen iMac, i.e. with quite a lot of screen estate. Click each image to see the screenshot at higher resolution
The Times
Tiny headline in the beige sidebar.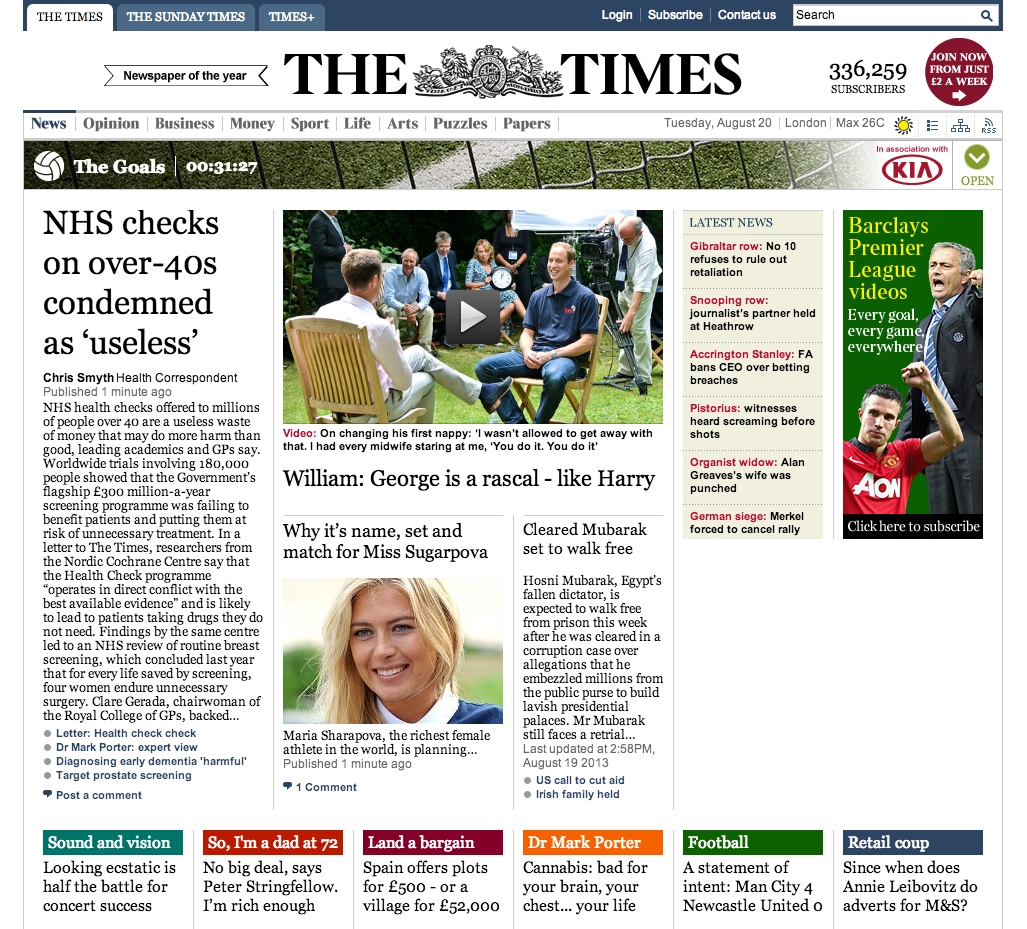 The Telegraph
Nothing at all without scrolling. There is a story if you scroll down one whole screen.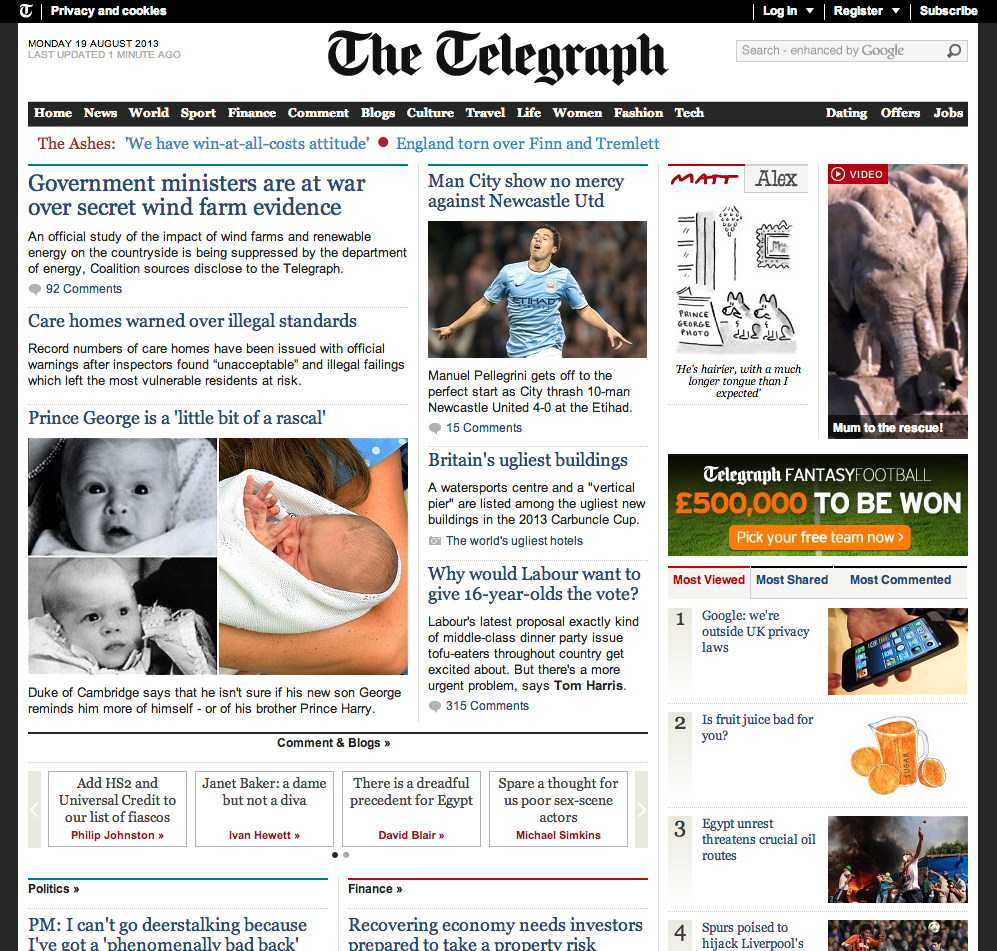 The Independent
Better. The case is the third story.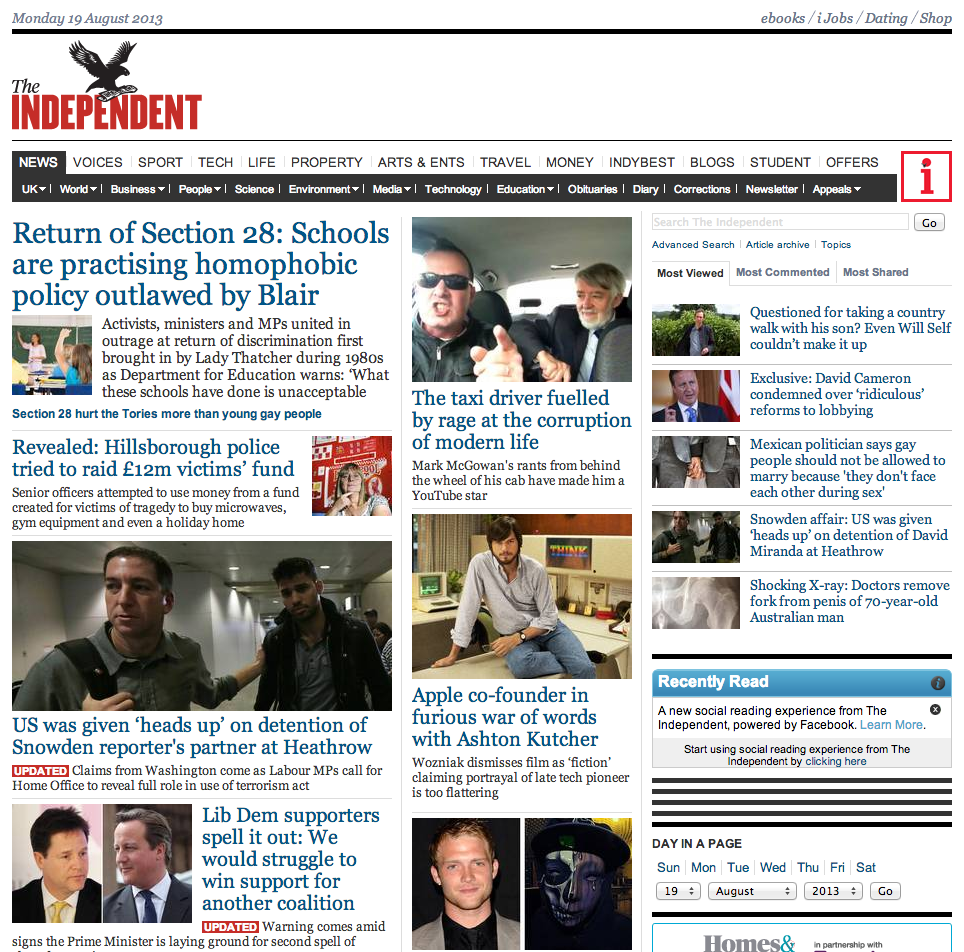 Daily Mail
Story is middle, centre, in amongst celebrity gossip. Note the framing of the headline.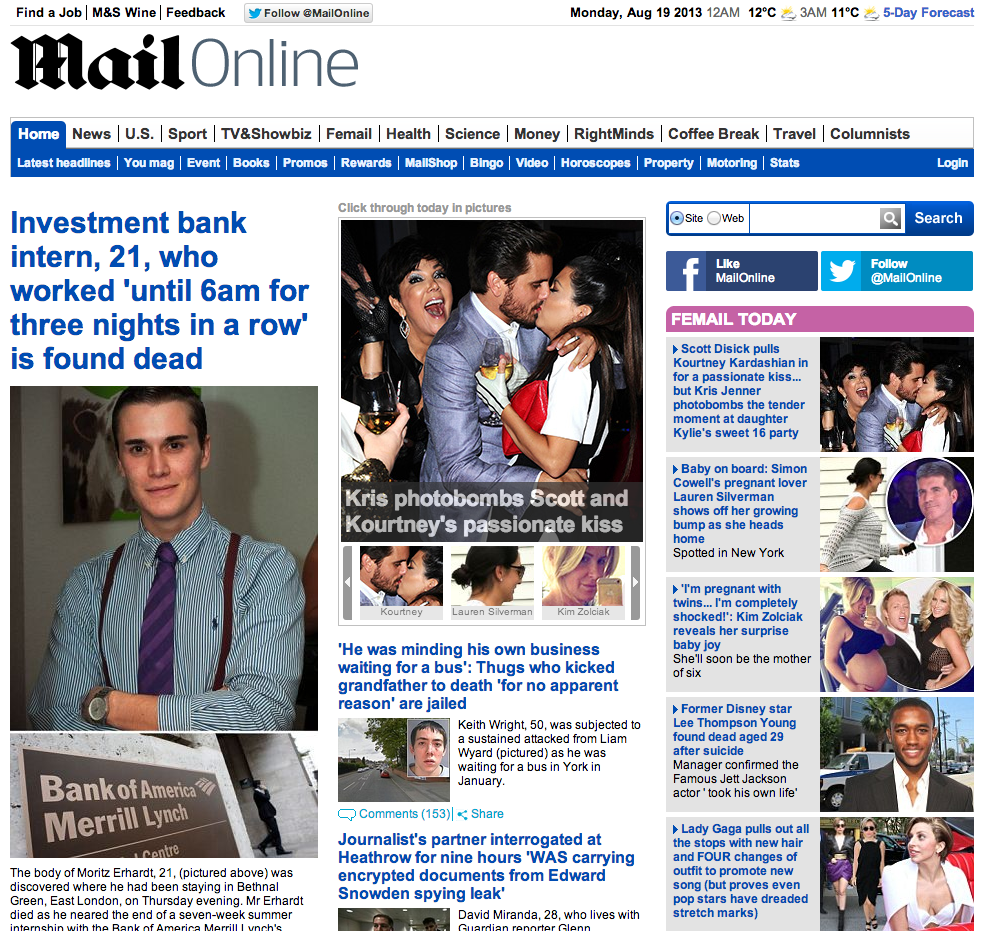 Daily Express
Nothing at all, not even if you scroll down.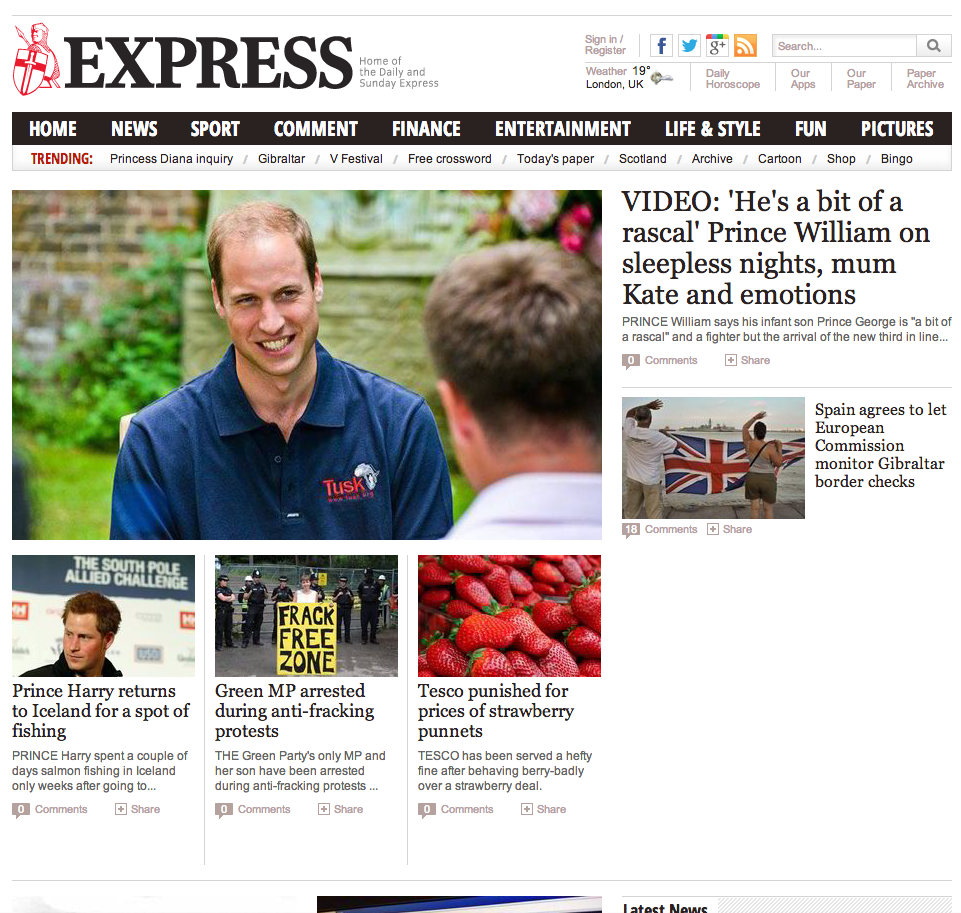 BBC News Online
Top story. And has received considerable coverage on BBC Radio all day.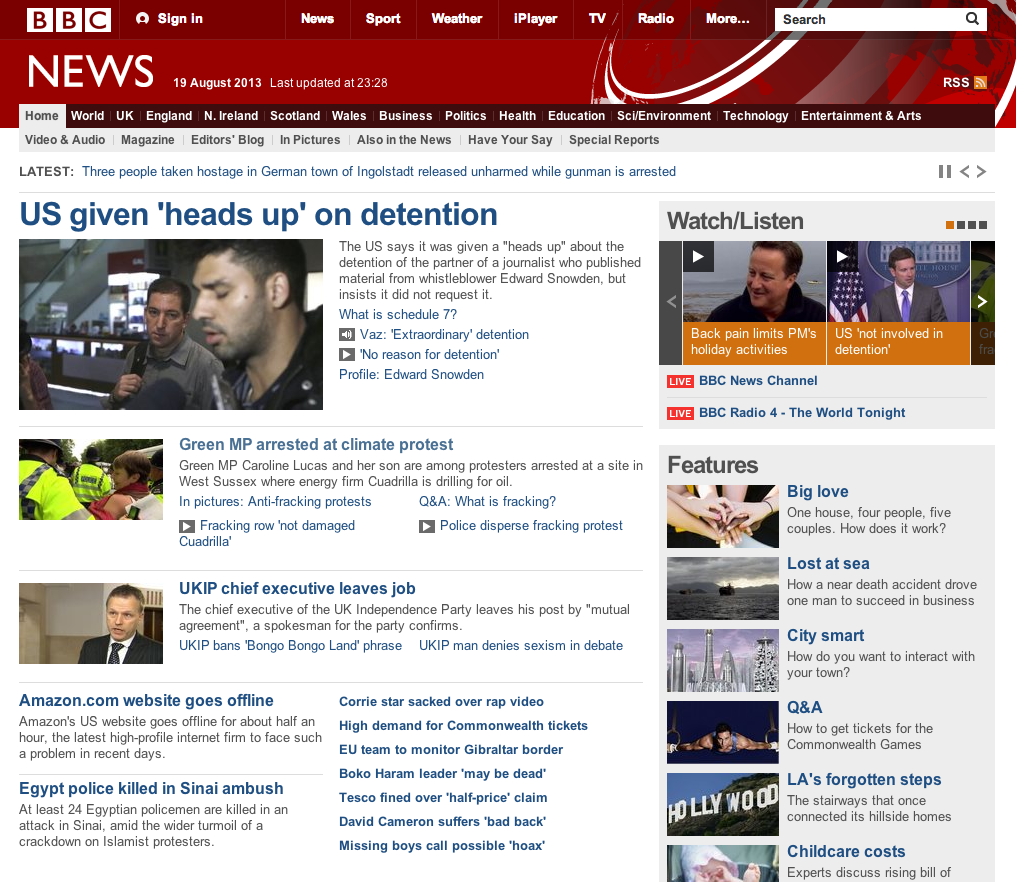 Spiegel
For comparison. Second story, beneath the election news.