This is the current front page of Spiegel's website:
The top five stories are about GCHQ's Tempora surveillance programme. Germany's Justice Minster Sabine Leutheusser-Schnarrenberger has gone on the record to speak of a "Hollywood-style nightmare". It's top story on the FAZ, and number 3 at Sueddeutsche.
The Guardian has all the Snowden leaks, so it leads on the issue: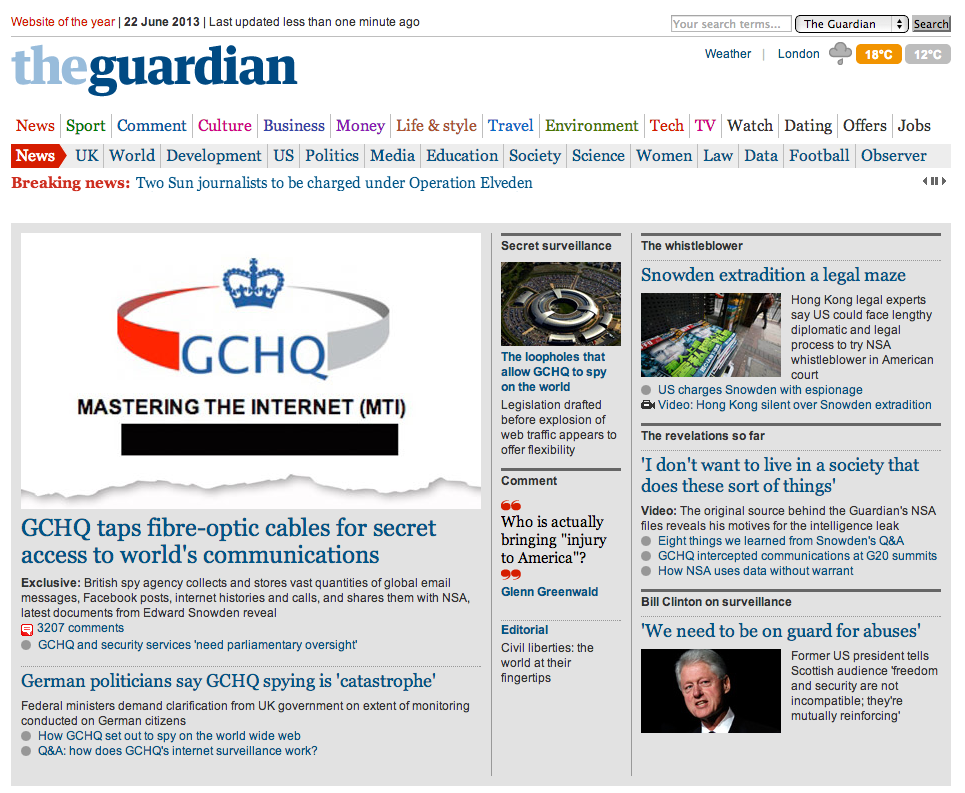 And the others? Not a word.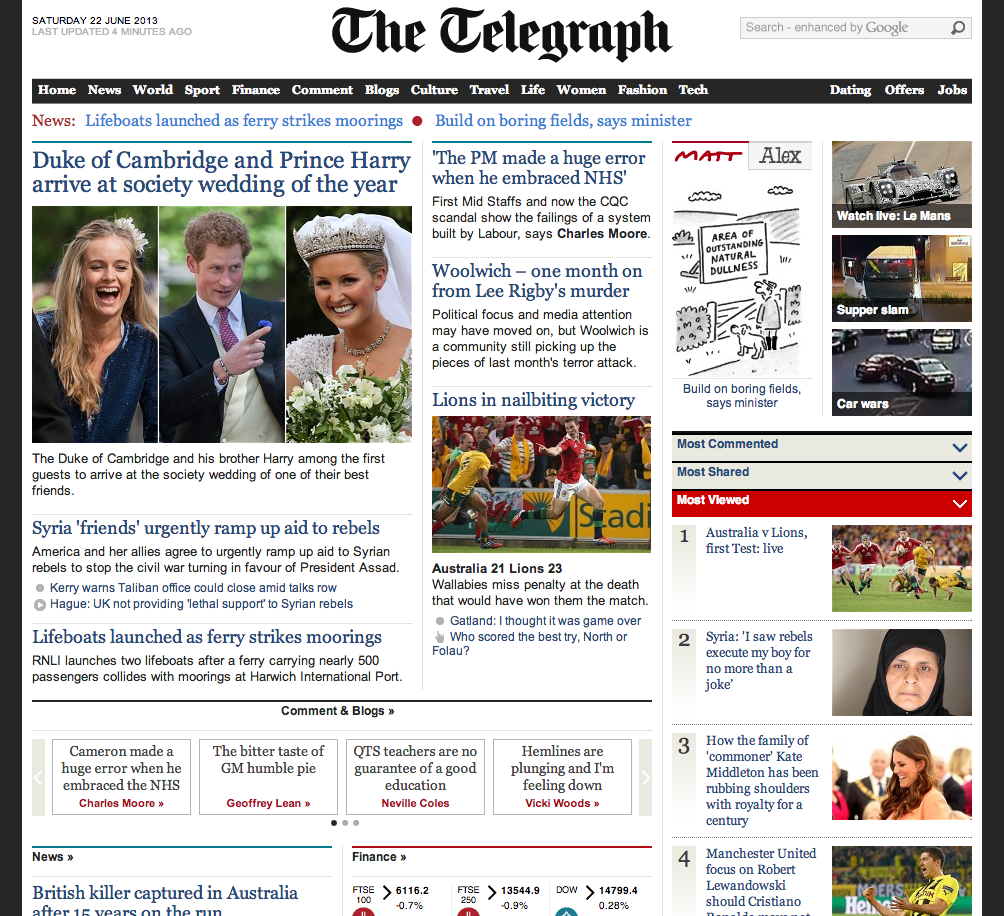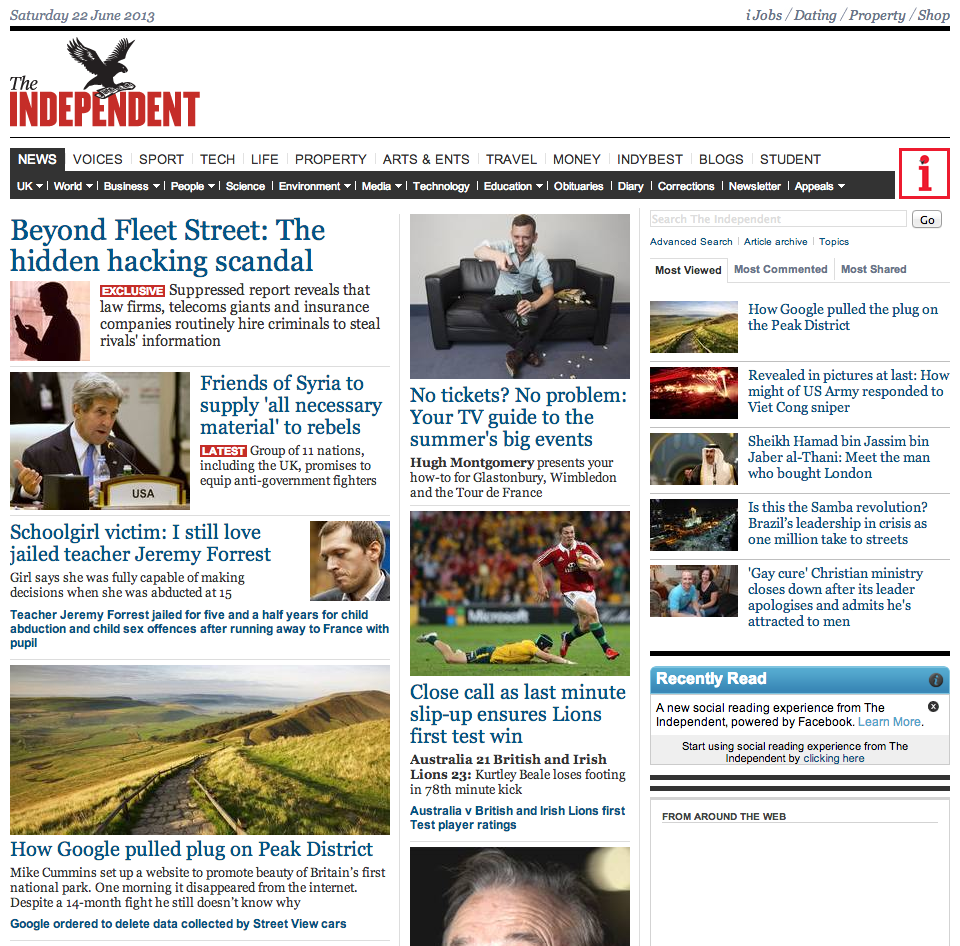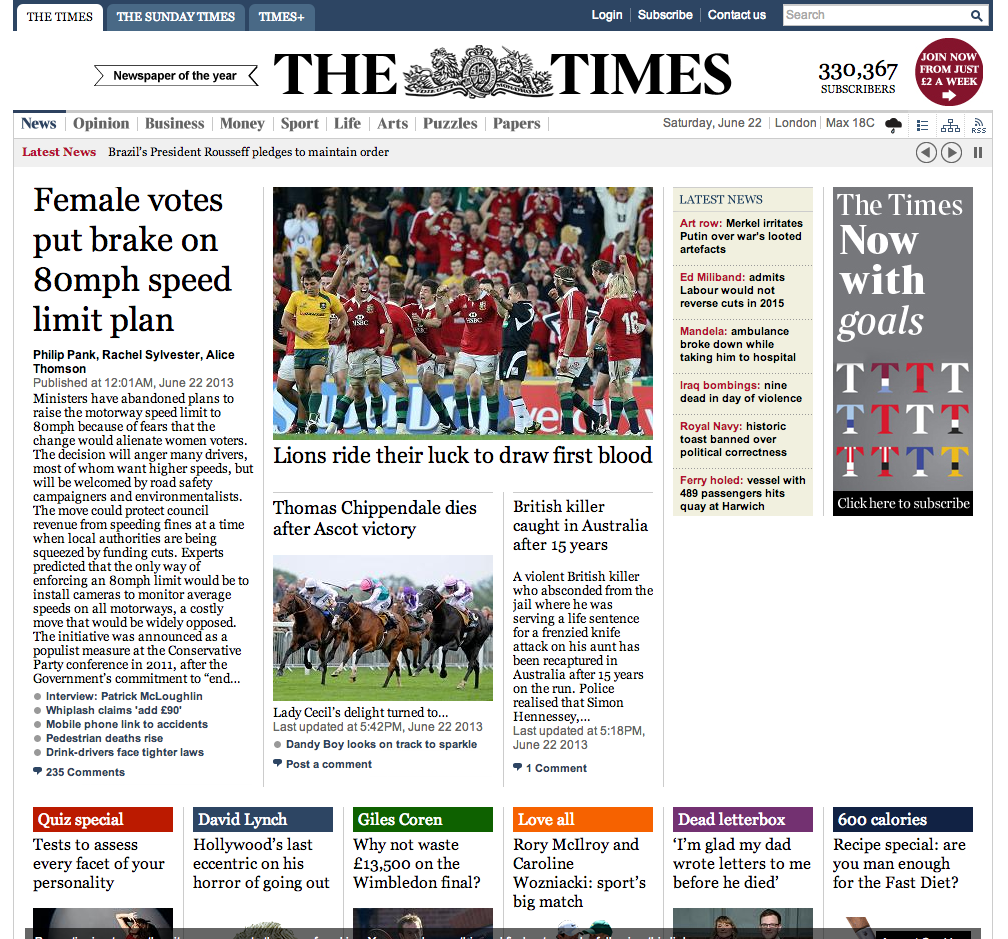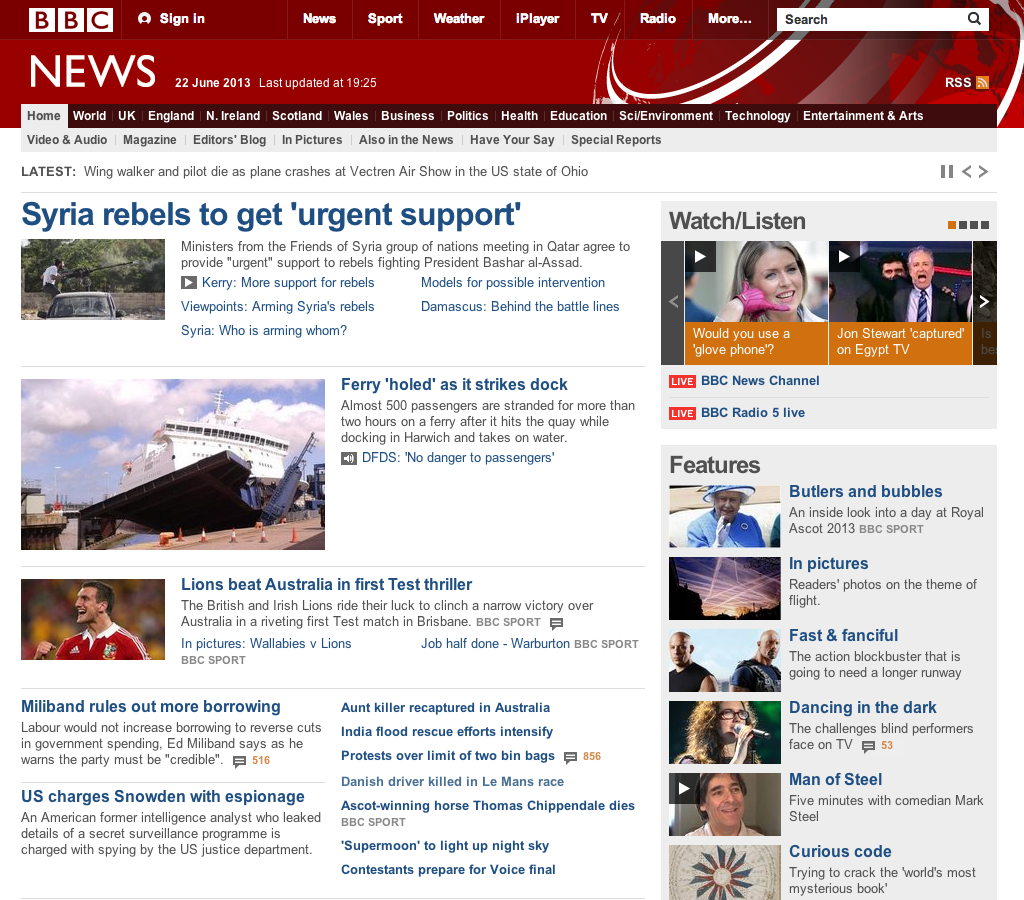 Clearly a crashing ferry that injured no-one, and some high society wedding are more important than a programme which, if proven, would be equivalent to PRISM and conducted by the UK.
A D-Notice has been issued to the press (see Guido Fawkes here) to not report on the leaks in this case, but when one newspaper is still leaking, surely a point has to come that others should report and debate it too?
[NOTE: all screenshots taken between 1930 and 2015 CET, Saturday 22 June 2013. BBC screenshot taken when using a UK IP address VPN to access the site.]