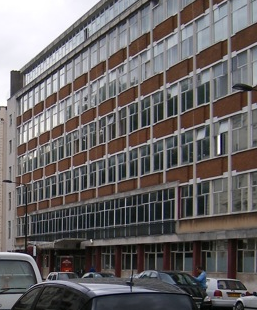 "You can always come back, but you can't come back all the way." Bob Dylan.
Never could words be more apt to describe my return to National School of Government for the last two days to run a training course for twenty civil servants about negotiations in Brussels and UK-EU relations at an administrative level.
It's the first time in more than 12 months I've run such a course and it's been a shock to the system.
I've seldom blogged about it, but I worked full time for the National School between 2005 and 2007, running all sorts of training courses about EU politics. The school is the publicly owned training organisation for UK government, and I ended up there thanks to the old adage: those that can't do, teach. The civil service, in the middle of the craze of Professional Skills for Government, could find no EU job for me, so I moved to teach civil servants about the EU instead.
After work for the school I've worked freelance, first in Brussels and now in London, and until the end of 2009 I still ran EU courses at the Foreign & Commonwealth Office on a contract with the National School.
But between then and now things have changed. A new administration is in place in Westminster, and I have no practical experience working with it from the inside. This might not bother some trainers, but it bothers me. To put the situation right would require an investment of time that I simply do not have.
In short, I am no longer as good at doing this EU training as I once was.
So if those that can't do, teach, then those that can't teach to the level they once did, stop.
This does not mean I am moving away from training work. Indeed quite the contrary. I am instead re-focussing. Much of my training work in the last 12 months has been EU communications and social media training, and that work stream will continue apace. There's even a new, dedicated page about it on my business website.
I will continue to maintain this blog that covers EU matters, and my knowledge of the corridors of power in Brussels is still OK (or at least it has not suffered). I'll hence continue the little intellectual EU work I do for IHEI Geneva and Hertie School of Governance Berlin, but no more than that.
In conclusion, all of this is a wrench, but in professional life you cannot keep building a tower that's ever more complex, ever more embellished, without endangering that structure itself. What was formerly good may no longer be so. It's time to move on.
[UPDATE – forgot to mention – @simonblackley on Twitter is responsible for the Dylan quote!]
Photo: Raul Arantes "Belgrave Road"
September 17, 2007 via Flickr, Creative Commons Attribution