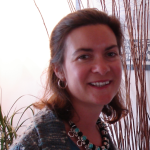 European Parliament elections are scheduled for June 2009 and the party lists for Labour have been set for some time now. It was known that Glenys Kinnock would not seek re-election, and it was announced yesterday that Eluned Morgan MEP will not be standing in the 2009 either. Gary Titley, presently leader of the European Parliamentary Labour Party, has also announced he's not going to be a candidate again.
There are two issues that stem from Eluned's decision. First of all she is one of the more effective, hardworking and communicative MEPs Labour has in the European Parliament. Together with the loss of Kinnock and Titley the EPLP looks even weaker than before. Plus as most of Labour's MEPs have served at least 3 terms already how many of them have any energy in the tank to make the step up? Frankly I'm not too optimistic.
There's also an implication for Labour in Wales – who will be the number 1 candidate on the Welsh list? Labour operates a zipper system for the lists – woman, man, woman or man, woman, man. David Vaughan was second behind Eluned on the list, while Lisa Stevens was in third position. Paul Flynn states that it will be Stevens rather than Vaughan who will take first position, yet Labour Matters reckons it's the other way around, with Vaughan (male) followed by Stevens and Maycock (both female), followed by Veale (male). Quite frankly I know nothing about Vaughan other than he's Labour leader on Neath Port Talbot council as he has no website to state what he stands for, and Google is not much help either.