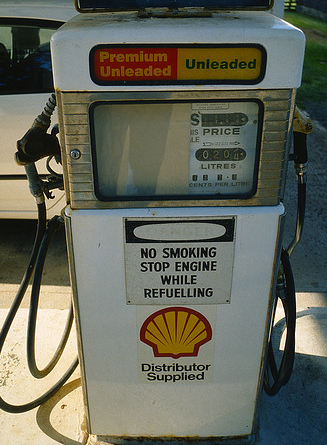 Ed Miliband and Ed Balls are announcing some preliminary Labour economic policies today, and one of the headlines is a reduction in VAT on petrol, from 20% back to the 17.5% level it was set at prior to January this year. The main argument is that as petrol prices rise so this is hitting car drivers (read "middle England").
It's a short term solution, but I fear it will set a long term precedent – we should all be driving less, and be less dependent on oil, and a high fuel price is a crude way to achieve this, so today's announcement is wrong. A fairer way to deal with this issue would be road pricing, but we know the mess Labour got into with that idea…
So what should Balls and Miliband say on fuel?
The solution is to set a flat rate tax on a litre of fuel, i.e. the same amount of cash goes to the exchequer, regardless of the price of oil. At the moment every litre of fuel is subject to the Hydrocarbon oil duty, currently £0.5895/litre, and VAT at 20%. This means that as the price of petrol goes up, so the amount of money the government makes from VAT on fuel also goes up, i.e. the motorist is hit twice. If price increases at the pump were only determined by rises in the price of crude it would be presentationally easier, not looking like the government is deliberately hitting the motorist, and also avoiding Labour advocating a VAT cut on fuel that symbolically looks anti-green.
Photo: tallkev "
oldskool pump
"
October 15, 2006 via Flickr, Creative Commons Attribution