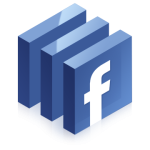 If you're Aacme Manufacturing Inc., your starting point on Facebook is simple – you create a Facebook Page. People like it, your staff administer it, and it gives you tools to build interaction with your customers. If you're Joe Bloggs, your starting point on Facebook is equally simple – you get a profile. That's what we all have as individuals.
As a politician it was always a little more complicated, because in some way the person is the organisation, and (some) politicians have personal Facebook profiles too. Best practice was hence to create a page for a politician for contact with activists and distribution of news, and – if a politician wants it – to keep a personal profile for personal use (friends, family stuff etc.)
The difficulty is that few politicians I've ever worked with understand this distinction, and even when they do, the question of where personal matters end and professional stuff starts is never a simple one.
So along comes Facebook and proposes a new function, announced today: the 'Subscribe' button. This allows you to essentially 'Follow' a person, but the relationship is not reciprocal in the way adding someone as a friend is on Facebook. One subscribes to the other, but the other does not need to subscribe back. The blog entry announcing it even pitches to politicians:
The Subscribe button also lets you hear from interesting people you're not friends with—like journalists, artists and political figures.
The devil might well be in the detail, as anyone with 'Subscribers' (this vocab is getting complicated) has to be conscious of who reads each and every status update by choosing its distribution when they write something – surely a recipe for people posting private stuff in public by accident.
Secondly, should any politician with a decent following on a Facebook Page (Cory Booker for example) convert those Page 'Likes' into 'Subscribes'?
Third, what is the right thing to advocate to a wannabe politician now? Keep your profile and attract 'Subscribers'? Or go the traditional way and open a page?
Strikes me that this new function is intrinsically not a bad idea, but I fear it's going to cause further confusion in practice.