At Bloggingportal we came up with the idea of having a laugh at the expense of our esteemed President, Jose Manuel Barroso with his "State of the European Union" speech by playing bullshit bingo.
The entire speech is now available here, and the Wordle for it looks like this: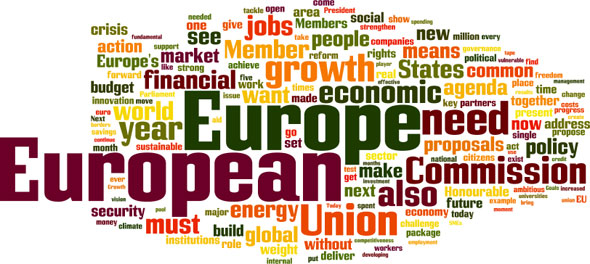 Barroso also proposed a letter to MEPs has been made public. Follow this line for a Wordle cloud of the words from the letter.
[Note: post updated with a new Wordle since first being published]