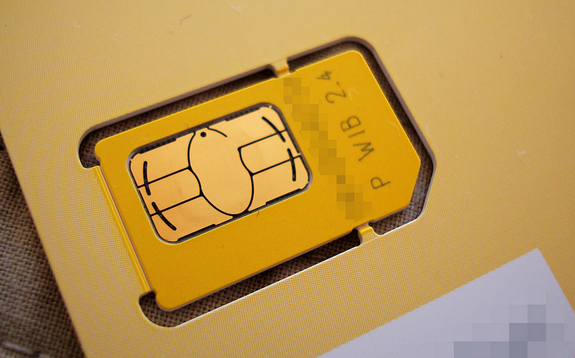 As discussion carries on about whether Neelie Kroes is going to actually manage to massively cut roaming fees for data across the EU, or not, thanks to a discussion with @JoeThorpe1963 on Twitter, here is an additional suggestion for Kroes and the Commission.
Both Joe and I are regular travellers across Europe, and our solution for mobile data is more or less the same – to get SIM cards for each country we visit regularly, and use those cards for data access. My own solution is to have a contract in Denmark (with Oister (uses Three's network)) that has unlimited data and tethering allowed, and then put Pay As You Go (PAYG) data SIM cards in a Mifi when I am in Germany (with O2), Belgium (with JIM Mobile), Austria (with Three) and UK (with Three).
The problem is that this is administratively a pain. To even be allowed to sign up with O2 in Germany I had to give a German address, something I did not have, and hence used a friend's address. I suspect I am breaking O2's terms, or even German law, by doing this, but what is my alternative? I need cheap 3G data in Germany, and I travel there very often, and the SIM is only PAYG – if I do not put credit on it, it does not work. Simple. Not as if I can run away from Germany and run up a huge bill and disappear.
In the UK the problem is different. I bought the SIM when I lived in the UK, but then changed my address to my Danish address. The problem is that when topping up the account, Three's system does not allow me to add a Danish postcode into their billing system, and hence credit card payments fail. To recharge I hence have to do it the traditional way – to go to a shop and get a top-up card… which I of course buy with the same credit card that Three will not allow in its online system.
Taking all this further, I have tried a couple of times to work out a way to get a SIM in France, but have been so confused by the address requirements that I have not yet managed, and one SIM I did have was suspended. I tried to get a SIM in Denmark before I formally moved there, and this was also impossible without a Danish address.
I could of course use a dedicated roaming SIM (something like Maxroam) but even their rates are still too high for a day of intense use.
So what's the solution?
At the very least any EU address should be able to be used to sign up for a PAYG SIM card in any EU country. It would allow me to buy cards for the countries I visit simply and easily, and not – like the case of Germany listed above – fear I am breaking the law. So, Neelie Kroes, how about it?