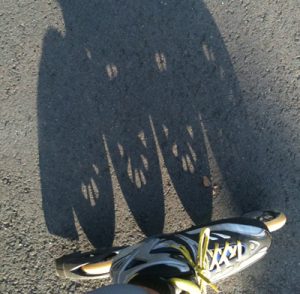 It's 12:22 on Saturday 24th September 2011 and I'm sat in a friend's flat in Berlin. At about this time 10 years ago I first set foot in this city, the start of a remarkable journey through European politics, work and further studies that has been a brilliant rollercoaster ride in many ways.
But did I do it all wrong? And am I still doing it all wrong?
The point of my visit is an example. At 15:30 this afternoon I'll cross the start line for the Berlin Inline Skate marathon. I'll complete the 42km in about 1 hour and 20 minutes, all being well, placing me among the better skaters. But I'm not going to be right up with the best of them because I do not have the dedication to give my life over to the sport. I may well not be skilled enough either, but I've never got to the stage to really know.
Conversely a few thousand Labour Party members will be congregating today in Liverpool for Labour Party Conference. I'll be there tomorrow, for 3 days, but if I were really dedicated to the pursuit of a career in politics I should be there for every moment, tweeting sycophantically on #lab11 and schmoozing with the top brass rather than growing frustrated at the same old talking heads blathering away at the fringe events.
Professionally, looking at it one way, things have not moved on either – I worked freelance for the first time in 2002 (just after my first Berlin stint), and I still am, to all intents and purposes, a freelancer. Some of the projects I do are a little more responsible these days, but beyond that…?
Then, lastly, there's the matter of place. 12 months ago I moved on from Brussels, and considered Berlin as a place to live. I thought London was a better bet, professionally. That may indeed eventually prove to be the case, and there are other up-sides of the choice that I could not have foreseen, but being back in Berlin makes me wonder once more whether I actually made the right choice.
Perhaps it's not right to say I'm doing everything wrong, but I do feel I'm doing everything by halves. What should I really get my teeth stuck into? I don't know the answer to that just at the moment, and it's nagging at me.