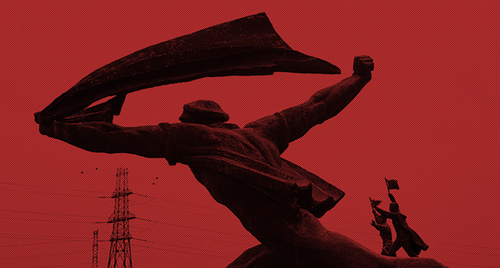 I've come across this little summary from PressEurop of an article from the Polish daily Gazeta Wyborcza which looks at comments within the EPP saying that anyone who formerly co-operated with "repressive regimes and undemocratic organizations" be denied the post of Commissioner. This is essentially a way of saying that anyone with a Communist past be denied a post, with Czech nominee Füle and Hungarian nominee Andor (and presumably Damanaki?) This EPP line sounds rather familiar – it's the same one used against the rumoured candidacy of Massimo D'Alema to become EU High Representative, with Joseph Daul, head of the EPP group in the Parliament stating that a former communist would not be an acceptable candidate (see end of this in Italian).
So what is going on here?
First of all this is probably the result of the sort of everyday games that are the norm in Czech and Hungarian politics. It's worth noting that Füle was nominated by an interim government that actually comprises ODS, a party that actually sat with the EPP in the EP before jumping ship to ECR that are even further to the right. But now ODS cannot protect their nominee?
Secondly, is the EPP trying to get its own back for the Buttiglione fiasco 5 years ago, with the main front against the Italian being led my Martin Schulz?
Lastly, what does all of this say about the inability of Europe's politicians to forgive and forget? The regimes and administrations of the countries of central and eastern Europe are full of individuals who worked for Communist regimes. What other option was there for many? And many of those – Aleksander Kwaśniewski for example – have subsequently played a role in democratic politics. Is it now, 20 years on from the fall of the wall, impossible to renounce a Communist past? And why is all of this anti-Communist sentiment being aired now in the corridors of Brussels?
The left in Brussels (Schulz, Rasmussen) need to be careful here. If politicians on the left are automatically excluded because they once were communists then you can forget having any left-ish Commissioners from the countries of central and eastern Europe for some time to come.
[UPDATE]
Eurosocialiste in the comments has reminded me that Barroso was once a Maoist:

So that's the rebuttal that Schulz should use in the EP!
People in the EP are also having a go at Ashton for once having done some things for CND. Big deal.