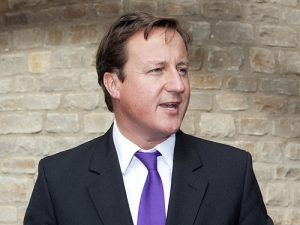 Take a deep breath. Step aside from your preconceptions about the UK and the EU, and your views on David Cameron, Angela Merkel and Nicolas Sakozy. I'm trying to do that when writing this blog entry. Follow the steps of the simplified conversation below, and please comment if I am factually wrong.
Merkel & Sarkozy: To stabilise the Eurozone we want to agree a new EU Treaty among all 27 Member States.
David Cameron: I will agree to that only if you add a protocol to the Treaty protecting the City of London, changing some areas of financial service legislation to Unanimity rather than Qualified Majority Voting* (paper summarising Cameron's proposals here).
Merkel & Sarkozy: But this Treaty is about the stability of the Eurozone, not about financial services. Why are you raising these issues now?
David Cameron: I am raising these issues because they are vital for the UK.
Merkel & Sarkozy: We know that. But we do not want to discuss financial services now. We need to stabilise the Eurozone. So will you help us?
David Cameron: Not without the protocol.
Merkel & Sarkozy:  OK, so we will go ahead in the Eurozone without you, because we can, and you knew that was the danger. And as there will be no protocol as a result of us doing this, then rules for regulating financial markets remain unchanged.
Result: Merkel & Sarkozy get the Eurozone integration that they want, albeit with legal complexity to make it work outside the EU treaties. David Cameron gets nothing, because without the protocol the provisions of the Treaty of Lisbon apply.
* – whether this actually would have been achieved with Cameron's protocol is another debate. Let's assume it would do what he demanded.