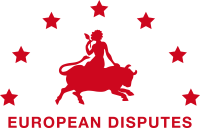 On Friday 7th November I am a panellist at a conference entitled "European Disputes" that is part of the Internationales Literaturfestival in Berlin. I'm on a panel with both Dany Cohn-Bendit and Ulrike Guérot – that's quite a privilege!
Ulrike is one of Germany's sharpest minds on EU matters, and Dany is former leader of the Greens in the European Parliament and 1968 radical, and capable of making speeches like this:
The event runs between 1000 and 2030 in the Otto-Braun-Saal of the Staatsbibliothek zu Berlin, Potsdamer Strasse 33, 10785 Berlin [map]. You can download the whole programme here, and more info about the event is here. I'll be tweeting about it on #EUDisputes. It's free to attend, so do come along!