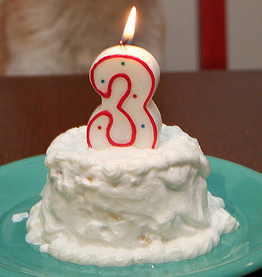 Today marks 3 years of our little blogging project – BloggingPortal.eu
It started as a conversation between Stefan, Andreas and I, and all the coding work was done by Stefan. The inspiration for it came from this blog post I wrote, and I still own the domain name. Beyond that I am a rather inactive partner in the enterprise these days – others have taken on the everyday work.
The aim of the project is as important now as it ever was – to bring an alternative perspective on EU affairs to a wider audience. The site does not try to be a complete take on EU affairs – we cannot achieve that. But for an alternative view, something from outside the Brussels bubble, it remains a vital resource. We still have no cash and no real organisation behind the site, something we wonder about fixing, but we're still going strong.