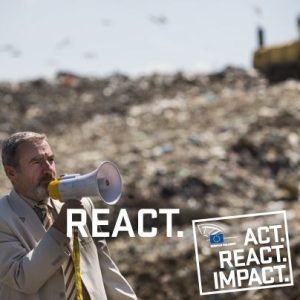 When I worked for National School of Government I used to accompany groups of UK civil servants on study trips to Brussels. The aim was that these visits would give the civil servants a first taste of the EU environment. On one visit to the European Parliament an old friend of mine who at the time worked as an assistant to a Green MEP came to address the group.
"You're the enemy!" he said as his opening line.
You could hear the polite, grey suited civil servants shuffle uncomfortably. How could civil servants – even UK civil servants! – be an enemy?
The issue that my friend was getting to the bottom of in his confrontational way was what forces the European Parliament to work in a unified way as an institution. By enemy he meant that the British civil servants would be sitting in the Council in Brussels, and – when it came to legislation – the Council was the enemy.
I think this 'we are the European Parliament, listen to us, respect us!' sort of line still pervades how the European Parliament communicates, and comes from the history of the parliament that had to fight to be heard in the 1970s and 1980s, and has since then battled against low levels of trust, understanding and turnout. In other words the European Parliament feels it has to communicate as an institution. In contrast the Houses of Parliament in the UK or the Bundestag in Germany have, as parliaments, have nothing to prove, and hence their communication is more matter of fact, this is what we do. They are not setting out to convince people, to try to continually justify their existence.
The European Parliament needs to let go a bit, to relax, and to give its individual MEPs the tools and training they need to better communicate. That's surely a better approach than trying to convince everyone of the parliament's importance as a body.