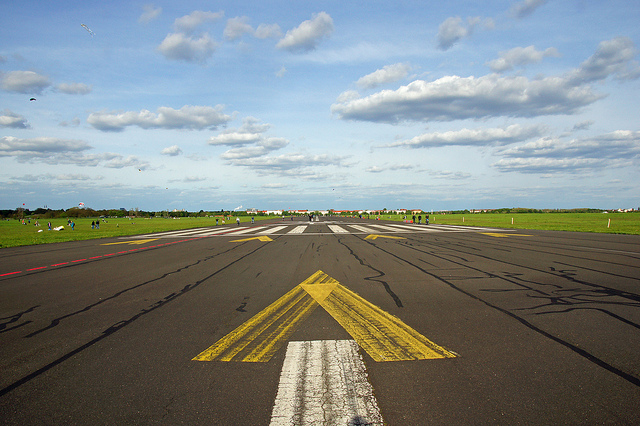 The former Tempelhof Airport is one of Berlin's extraordinary places. The former airport is a huge open space in the city, and is larger even than Tiergarten (the park / forest further north in the city). Slow Travel Berlin has an excellent history of the airport and the field in English here.
I now live less than a kilometre from the northern side of the field, and as an inline skater the old runways are perfect for training.
Yet there are plans for Tempelhofer Feld – to build on some parts of it. And actually, I agree with the plans, and do not support the Bürgerinitiative 100% Tempelhofer Feld that wants to keep the field exactly as it is.
Why?
Firstly, the plans are limited, and build on the edges of the field. A map of what is planned where can be found here. The vast majority of the field will stay open, and the main part and runways will remain as they are. Secondly, the plans are for mixed developments, including a school and kindergarten, and not only for luxury flats. Third, this part of Berlin has an excess of green space, and little of it is well maintained – Hasenheide and Viktoriapark are both just to the north of Tempelhofer Feld, and both are in a rather poor state. Leaving those parks, and Tempelhofer Feld as well, to fall into further disrepair is no good.
In short: Berlin needs more, and more affordable, housing, and it needs better maintained and not necessarily more green space in the city. That, for me, is why limited building on the edge of Tempelhofer Feld makes sense.