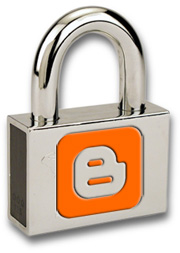 EU Referendum has had a whinge at some lines in a European Parliament resolution by Estonian Socialist MEP Marianne Mikko that mentions blogs. Bruno Waterfield has also jumped on the bandwagon. Get a grip folks. What's the first thing to do when someone in the EP sounds off? Look at what sort of document we're talking about… In this case it's an EP resolution – you can find the original report and a list of amendments here. It's not legislation (i.e. not a Directive or a Regulation). It's only a little bit more formal than an EDM in Westminster – and there 87 MPs have signed one complementing Fidel Castro.
Does Marianne Mikko know much about blogging? I doubt it. Did anyone in Brussels bother to lobby her about the parts of her resolution about blogging? Probably not, as any lobbyist who's any good knows resolutions are rather a waste of time (and rather something for journalists and British eurosceptics to get into a lather about).
Plus if Helen and Bruno had dug a bit deeper they would have found, among the amendments to the resolution, amendments proposed by Maria Badia i Cutchet cutting back the text and saying only clarity is needed when it comes to legal protection for bloggers, and suggestions to delete the article about voluntary standards for bloggers from Ignasi Guardans Cambó and Claire Gibault.
So is all of this wise – having people in the EP talking about matters they don't know much about? Probably not. Is it a danger to the blogosphere. No. In fact all of this very much in the same vein as Myparl.eu – just as it's easier to give €4 million to a project than it to get MEPs using it, so it's easier for MEPs to propose and amend resolutions about blogs than it is for most of them to get round to writing blogs themselves – something that would be a much better use of their time.
[UPDATE – 31.07.08]
As if there were any doubt that this is the sort of thing that just the European Parliament does, have a look at what the UK Parliament is trying to do about similar things – moderating user generated content online in a Select Committee report. Seems politicians everywhere don't really understand the internet.