The European Greens are advertising for a European Parliament campaign manager job in Brussels, prompting this little exchange on Twitter:
https://twitter.com/kirschly/status/949017678534053888
Correct. It's the sort of job I'd jump at the chance to do. But Brexit stops me. For I cannot leave Germany for now.
Due to Brexit I have to keep my residence in Germany at least until the end of 2019. And then I am highly likely to have to give up my UK passport in order to get a German one – because of the nature of German law and how it will apply to non-EU nationals after Brexit. For the work I do – self employed and with contracts all over Europe (but not in the UK currently) – I need Freedom of Movement. Only an EU passport will be able to give me that, and I still have almost two years until I can apply for one in Germany.
I am forever hearing that people have always moved. Yes, indeed, but a right to move to work, versus having to ask for the permission to do so, are very different things. Brexit will make it harder to live my life the way I have been living it until now.
In two ways I am relatively sheltered from the worst of Brexit though. The attitude towards me – a Brit in Germany – is in no way more negative now than it was two years ago. I am as welcome here as I ever was. The same cannot be said were I a German citizen living in the UK where the feeling of rejection is prompting some EU citizen friends of mine there to move back to the EU-27. Second, I am lucky in that I can at least get a German passport relatively easily, having moved here in 2013. The same route is not open to everyone.
In the last few days I have come across a couple more practical consequences of Brexit – these do not apply to me.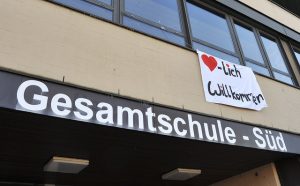 In Germany, school teachers are civil servants – Beamter. Who can even become one is regulated by the German Bundesbeamtengesetz (BBG). You can find the text of the law here. I refer you to:
§ 7

Deutsche oder Deutscher im Sinne des Artikels 116 Absatz 1 des Grundgesetzes ist oder die Staatsangehörigkeit

a) eines anderen Mitgliedstaates der Europäischen Union oder
b) eines anderen Vertragsstaates des Abkommens über den Europäischen Wirtschaftsraum oder
c) eines Drittstaates, dem die Bundesrepublik Deutschland und die Europäische Union vertraglich einen entsprechenden Anspruch auf Anerkennung der Berufsqualifikationen eingeräumt haben,
Translated (roughly):
§ 7

German or German within the meaning of Article 116 (1) of the Basic Law or nationality

(a) another Member State of the European Union or
(b) another Contracting State to the Agreement on the European Economic Area, or
(c) a third country to which the Federal Republic of Germany and the European Union have a contractual right to recognition of professional qualifications,
So Germany allows its own nationals, and nationals of Member States of the EU, to become Beamter and by extension to become permanently employed teachers. Beyond that a law to guarantee a right of recognition is required. Also § 31 explains that once these criteria are no longer fulfilled the person can be dismissed.
Once the UK ceases to be a Member State of the European Union – in just 444 days at the time of writing – what happens to any British person employed on a permanent contract as a Beamter teacher in Germany? The answer – even now – is we do not know. There is no agreement yet on professional qualifications. Was anyone, when they voted for Brexit, aware of consequences like this? And should Germany really just change its law to allow Brits to still be teachers in Germany just because of the UK's referendum?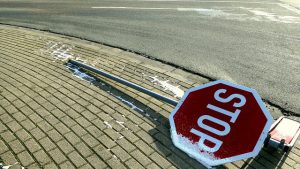 In another area altogether, Denis MacShane tweeted a link to this European Commission PDF entitled "Notice to operators subject to Union Legislation in the field of road transport". The document goes through, point by point, how road transport between the UK and the EU will be impacted by the UK's withdrawal. Among other things, this document states that on or after withdrawal day 30.03.2019:
Certificates of professional competence for road transport operators/transport managers issued by an authority of the United Kingdom or a body authorised by the United Kingdom will no longer be valid in the EU-27.
Drivers who are United Kingdom nationals and do not constitute long-term residents in the Union, within the meaning of Council Directive 2003/109/EC, and who work for a Union haulier holding a Community licence, require a driver attestation.
According to Article 2 of Directive 2006/126/EC, driving licences issued by Member States of the Union are mutually recognised. As of the withdrawal date, a driving licence issued by the United Kingdom is no longer recognised by the Member States on the basis of this legislation.
So that simple procedure that allowed me to exchange my UK driving license for a German one when I arrived in Berlin will no longer be possible. Brits would then go through a whole new accreditation procedure.
This is ultimately why Brexit remains a catastrophic idea and – even now – needs to be stopped, and for Britain to Remain in the EU. Brexit is a story of millions of lives (at least the 3 million EU citizens in the UK and the more than 1 million British in the rest of the EU) made harder as a result of a misguided decision. A decision taken in good faith perhaps, but a decision not taken with awareness of its consequences.
Even if the UK said OK, EU, let's talk about systems for the mutual employment of teachers, or systems to accept each others' driving licenses, the UK is facing years of complicated and costly talks, just to get itself back to where it was with these systems before it left the EU.
I understand why – in the broad brushes of European politics – is it better for the EU for the UK to get on and leave. As Radosław Sikorski puts it in a reply to Timothy Garton Ash, "Britain should leave. Otherwise, we'll never hear the end of British whining about how the will of the people was thwarted by the elites." I too have fallen into that sort of trap before, even arguing that federalists and progressives ought to argue for the UK to leave.
But ultimately all of that is all just noise.
Politics ought to be about the lives of everyday people. Allowing a haulier's certificate to be accepted when she drives to France. Giving a holidaymaker a right to healthcare when he holidays in Spain. Rights for a student to study where they wish across the EU. Those are the very sorts of things that Brexit makes practically harder to do or – at the very best – requires extraordinary amounts of complexity and negotiation to leave the UK standing where it was. And that is before we come to the very real complexities of the transition period.
So if your commitment to Britain remaining in the EU is waning, imagine in your mind's eye a British schoolteacher working in Frankfurt, or a British haulier setting off with a shipment to Belgium, and telling them: Brexit means you cannot carry on doing what you are doing. And then tell me that because Michael Gove or Boris Johnson are intolerable, or that Britain is a pain as an EU Member State, that Brexit is still a better course of action?
Remain. Even now.
[UPDATE 9.1.2018, 1100]
A Twitter debate with @BernardKay and @pbro48 (see this and this) made me aware I had been using the incorrect version of the German law when fist publishing this blog entry. The quotes and translations from the law, and links to it, have now been corrected.
Further Creative Commons Licensed Images
Don't stop ( #cc ) by Martin Fisch on March 4, 2016
Gesamtschule Duisburg-Süd by EnergieAgentur.NRW on March 13, 2013