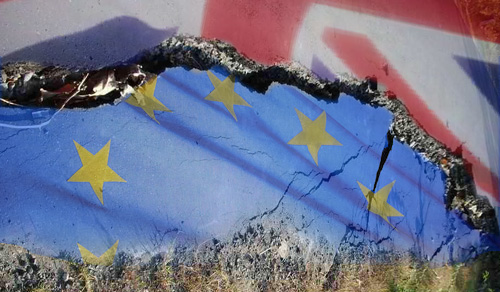 Ever since the negotiations started before the summer I've been no fan of the UK's position regarding the EU Reform Treaty, with the government trying to argue that the Treaty is different from the European Constitution hence meaning no referendum is needed on the text. I've posted about the argument here, about the discourse about the Treaty here, and the UK constitutional implications here.
The government argument is essentially disingenuous as the substance of the Treaty is very similar to the Constitution, and the EU scrutiny committee of the House of Commons, in a damning report published yesterday, takes that point of view – despite a Labour majority on the Committee. Article about it from the Torygraph here. Following that David Miliband has today not ruled out the possibility for the House of Commons to vote on whether a referendum would take place – what chance that in a vote a referendum could be avoided? (Guardian story here).
All of this makes me profoundly worried. I've forever been scarred by my experience from the 1997 referendum to establish the Welsh Assembly and I generally dislike direct democracy as a result, even though – in that case – I was on the winning side. Yet the only sensible arguments against a referendum (that the government would lose and that it's against UK traditions of Parliamentary Sovereignty) don't work in this case. After all Labour called a referendum to establish a directly elected mayor in Hartlepool and you cannot argue that this is a less important question.
If a referendum does happen in the UK that would start a domino effect across the rest of the EU – Denmark, Czech Republic, Poland… Netherlands, France? As a result the chances that the Reform Treaty sees the light of day have to be really slim. Even if a referendum could be won in the UK then the chances that ratification would happen in all 27 Member States would look very slim. If it was just about the UK voting I could probably stomach that, but it could mess up the entire institutional reform process that the EU badly needs to sort out.
Dark days. I hope there's some way out of this maze yet…