Today's good news: Roger Helmer is standing down as a Member of the European Parliament. He says its because he disagrees with nine-tenths of Tory policy, and his statements have become more and more shrill and reactionary over the years.
In the list-based election system used in the UK, it's the next person on the East Midlands list for the Tories that gets the seat, and this is none other than Rupert Matthews, a man who seems to be even more barking than Helmer is.
You thought that was impossible? Try this for starters – the homepage of his website: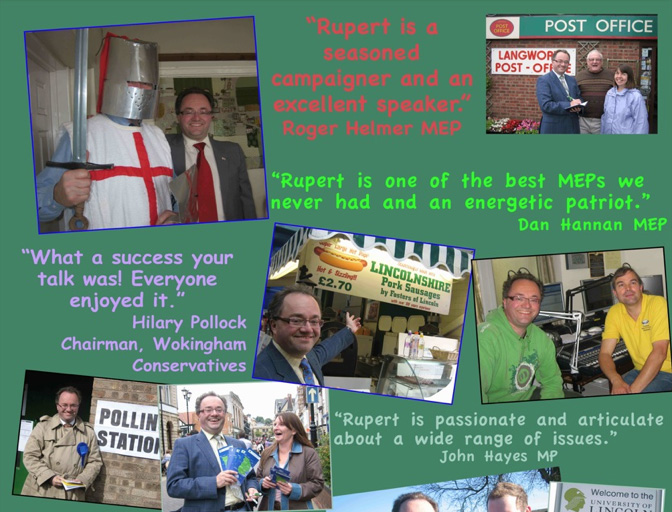 Click on the 'Speaking' page and you are presented with a series of topics on which Matthews can enlighten you, including:
Your Local Ghosts – What real ghosts are like – a talk adapted to your local area.

Medieval Women – How women led society in the world of chivalry.

Yeti! – Are the legendary man-apes of the world real?

The Biography of Father Christmas – A great seasonal favourite for December.
This is a man who compares the EU to the USSR on ConservativeHome, and – among the 150 books he claims to have authored – the summary of Can Britain leave the EU? A Warning from History states "We might yet see the panzers in Parliament Square". The things he posts on Twitter are equally bizarre.
So much for the modern, presentable, compassionate Conservative Party!
[UPDATE – 1540] Andy Carling at New Europe has looked into Matthews's ghost hunting exploits
NOTE: contrary to the impression given in this article, Roger Helmer stays as a MEP until the end of 2011. Rupert Matthews takes over after that.