NOTE: if you're arrived here thanks to the seven59.dk post about this programme, this is NOT a blog that is in ANY WAY associated with the programme. These are my own thoughts as a listener to the programme, no more. I don't work for the BBC and have no association with them.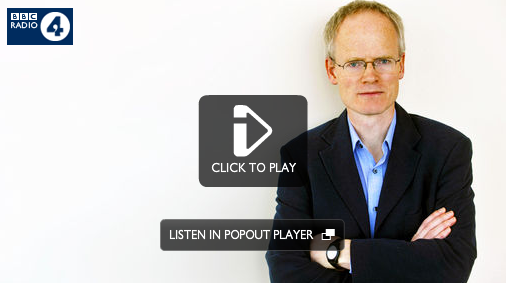 BBC Radio 4 is running a series entitled "Europe: Driving on the Right", and the first programme in the series was aired this afternoon, looking at far right parties in Denmark and Sweden. It's on iPlayer here.
Programmes like this are fiendishly hard to get right. The aim is to make a story clear but also enjoyable, and tell that story in a way that's appealing to listeners.
Speaking as a politics nerd fascinated by all things Nordic, and with more knowledge of Swedish politics than Danish politics, it strikes me the programme was a fair description of what's happening in the politics of these two countries, but did not begin to investigate why these changes have happened.
The programme starts with the presenter – Chris Bowlby – attending a social event outside Copenhagen of the Dansk Folkeparti attended by the 'mother' of the party Pia Kjærsgaard whose measured tone belies her danger. Interviews with a bouncer and a professional woman in the audience testify to the breadth of support for the party. A counter position is provided by a married Danish-Mexican couple who cannot remain in Denmark as the Mexican does not have the right to remain, while a spokesperson for the Socialdemokraterne explains why they have adopted an immigration policy that's not too distant from that of the Folkeparti.
Bowlby then crosses the Øresundsbroen / Öresundsbron to Malmö (which he pronounces Malmo – if he can't get his head around an ö, then can he get his head around Nordic politics – or am I too harsh?) and first of all interviews Nina Kain, a local politician from the Sverige Demokraterna. She describes areas of Malmö as ghettoes, and says she will not go there. Perhaps this (Google translation here) has something to do with it, but my experience visiting Rinkeby, supposedly Stockholm's worst suburb, is very mild in comparison to downtrodden areas of British towns – how bad is Malmö really? Bowlby at least explains that things are perhaps not as bad as Kain says, but then he's back on the train to Denmark again… No balance as to what's really happening in Sweden.
So what could the programme have looked at?
I'm always struck by the rather schizophrenic approach to the rest of the world in the Nordic countries – reliant on trade with the rest of the world to power the economies that make sure the welfare state still works, but also peculiarly defensive when it comes to culture, language and history. Proud, but this often manifesting itself in a negative way internally, in juxtaposition to the way these small countries are seen as a beacon anywhere else in Europe.
There's also something about the nature of the state in the Nordic countries that can help manifest discontent – provision of a flat, a job, language training is not the same as feeling at home or feeling part of a society if you're not originally from one of these countries. If you can't get your head around hygge or kräftskiva then do you feel at home? I suspect not. Can the state help you? Again, I suspect not, being that the state is a functional guarantor of the basic needs of a citizen, and is perhaps less inclined to do the soft stuff the British state might do. And if you're in the position of the Danish-Mexican couple mentioned above, or you're under 24, then you could be in Denmark (and, to a lesser extent, Sweden) and rightly feel very discontent.
I'm aware I haven't fully answered my own question – why the right rose to prominence in Denmark and Sweden – but at least the roots of it lie deep, deep in these societies, and in the respective national psyches, and the relationship between state, family and individual (pursued further by Bagehot here).