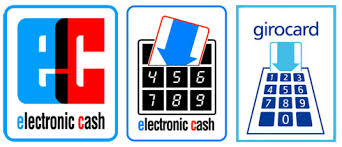 Today in Berlin I bought a bike. With cash. Yes, with a wad of €50 and €20 notes. Why? Because the bike store accepted only the German EC-Karte debit card, and not credit cards. On Thursday I will need to buy some furniture in IKEA and, as confirmed on their website, again credit cards are not allowed. So, because it takes some time to get all the information together to open a German bank account, again I will be off to the cash machine and drawing out a bunch of notes.
Sorry Germany, but this is absurd. Most of the rest of Europe has fixed this, and long ago. In UK, Denmark or Sweden I can pay more or less anywhere with a UK Visa or Mastercard. Even in Belgium it works most of the time, and even SNCB now accepts Visa. But for IKEA, that very symbol of globalisation, to not accept global payment cards? That's absurd.
Yes, I understand that Germans are not keen on credit cards. But there are systems for Visa Debit and Mastercard Debit. It does not mean that international compatibility must mean the spread of credit cards. There is also some Maestro – EC-Karte compatability, but for that a Maestro card is needed somewhere else, and none of the three bank accounts I have in 2 countries have it.
When it comes to cross-border payments, it seems we still have a long way to go…