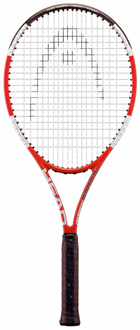 So the European Commission is under pressure to publish its list of what can and cannot be carried onto planes. All this has come to light due to one German passenger being banned from boarding as he was carrying tennis rackets in his hand luggage. I've had similarly ludicrous incidents – surly guards at Skavsta insisting I check in inline skates, and an asthma inhaler causing grave concern at Stansted (a plastic bag solved that one).
Let's be blunt about this. Airline security procedures at present are a scandal. All that counts is what earns the airlines and airport operators as much money as possible, and whatever might be sensible for passengers counts for zero. All passengers are of course terrorists until proven otherwise, although earning money is involved you can temper that a bit.
Ask yourself this: is a tennis racket or pair of inline skates much more dangerous than a glass bottle of wine or a glass bottle of vodka? Wine and vodka in glass bottles are still available in duty free, and you can for sure inflict serious injury with those. Only the bottles of alcohol bring in money for airport duty free shops, and tennis rackets transported by travelers do not.
But smile everyone! It's all for your security! 🙂