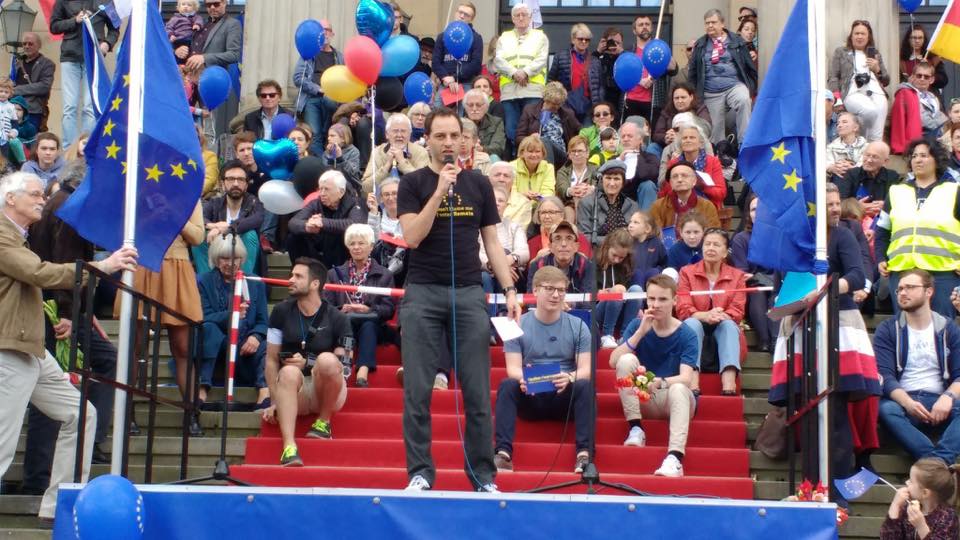 In the spring of 2017 the "Pulse of Europe" movement spread swiftly across Germany and into other EU countries as a response to rising Euroscepticism and perceived threats to liberal democracy in Europe. In Berlin for many consecutive weeks people would make their way to Gendarmenmarkt every Sunday to listen to speeches and for a sense of general solidarity – with plenty of EU flags in evidence.
Theresa May triggered Article 50 to start the formal process to take the UK out of the EU on 29th March, and so I put my name in the hat to make a speech at the Pulse of Europe on the Sunday immediately afterwards and was called. My message: put an arm around the shoulder of Brits in Berlin after May's notification. Here is home for us, and we want to keep it that way.
This is a picture from the steps, looking at the crowd: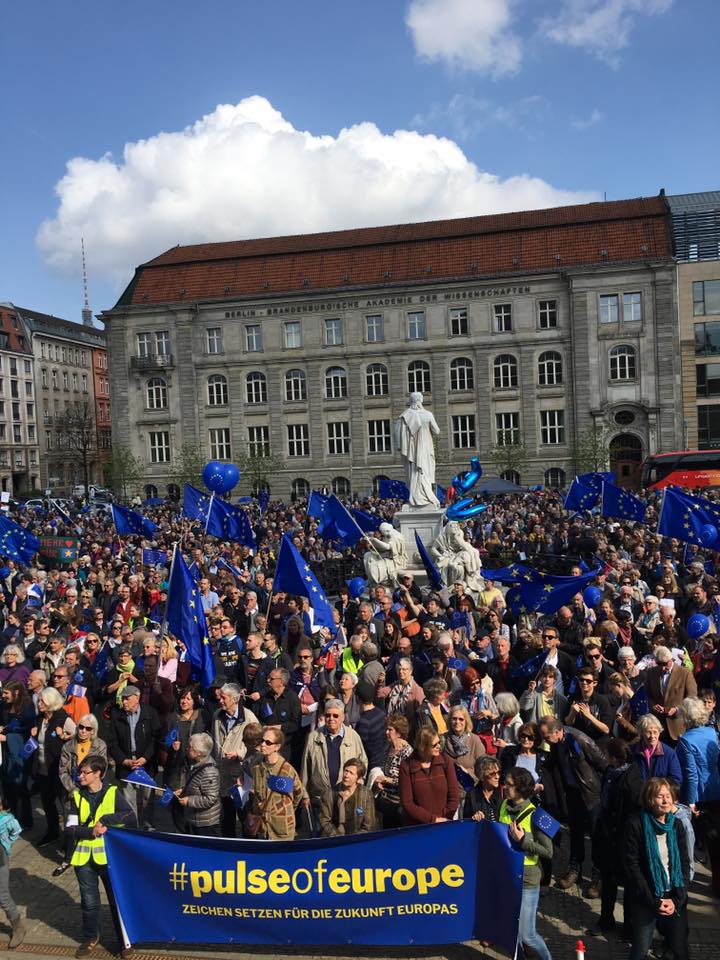 The main image in this post was taken by Herman Verkade, used with permission. No re-use permitted.