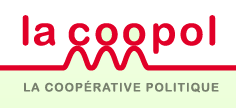 A question was posed at today's Campaign Clinic at the eCampaigning Forum about niche social networks that I felt did not receive an adequate answer at the time. Now with a few hours to reflect on it, I've distilled my thoughts. There are 2 essentials to a good social network online – social norms, and a critical mass. Without both things won't work.
First, social norms. Why does Facebook work? Because you – broadly – trust your friends in the real world to behave themselves in their communications with you online. You would show them your holiday pics, and you're willing to get communications from them because, well, they are your friends, right? Something resembling the social norms of offline friendship apply to Facebook. Twitter is rather different. You follow people you don't know, but you trust they are not going to over-bombard you with information as every communication is limited to 140 characters – an enforced social norm in the system.
So to build a niche network you need something that binds people together, and allows them to feel at ease to give their consent to allow others to communicate with them. That's why la coopol, the social network initiated by the French Socialist Party has the potential to work well – all the people on it are left-leaning, and that alone is enough to create some feeling of familiarity between the users – so they can become coopains with each other. Any group that believes broadly in the same sorts of things, or works with the same sorts of matters, should be trusting enough to allow some norms to form in the system.
Secondly, you need a critical mass of users. Facebook works because your friends will (nearly) all be on it. Twitter works because there are more than enough interesting folks in your sector on it. But are there enough French socialists online to make it work? La coopol would seem to indicate yes, there are, especially if the tools are designed to play on the strengths of the users – organisation of events and campaign activities in the case of la coopol. The barriers to running a niche network are going down as well – OpenID and Facebook Connect for sure help matters a lot.
Now that doesn't answer whether a niche social network will work or not, but at least it gives the two main questions to ask. Then you'll have to decide which technology to go for (I would favour ELGG (or possibly Buddypress) over NING) and then put in a whole lot of leg work to make sure your critical mass of users start to use the system.