UPDATE! New posters – to celebrate this!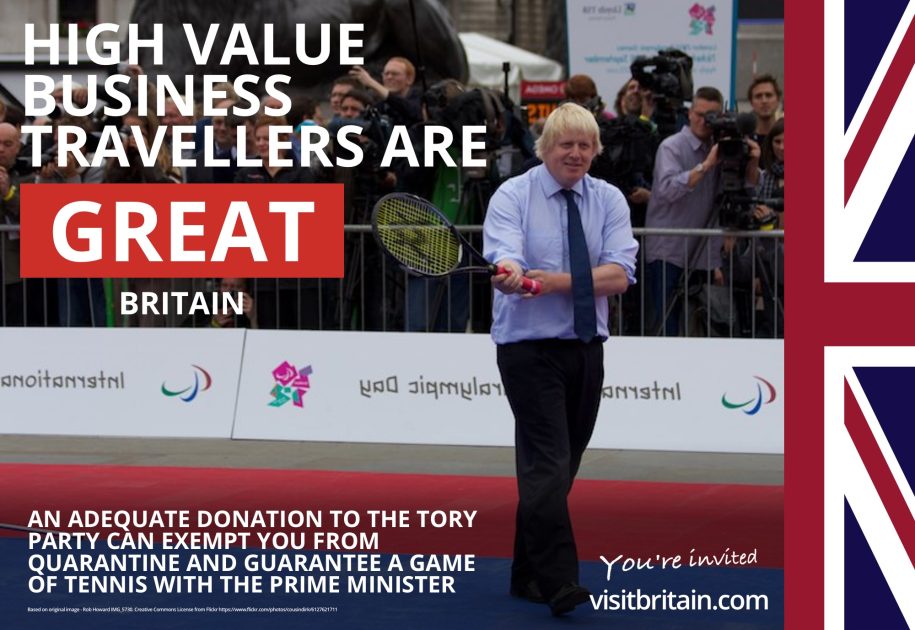 I have always found the GREAT Britain campaign – those posters you see at airports and railway stations – rather nauseating. It's a bit like a product that calls itself 'de luxe' – it probably isn't. To scream that you're GREAT… well, maybe you're a little insecure? "We inspire the world with the best of the UK" the website tells us… which might just be a bit of a stretch just now.
So I set about making a few of my own posters, inspired by the current politics in the UK. Here are the 6 I have made so far – click each one to enlarge it.
Each poster uses a Creative Commons Licensed image from Flickr for the backgrounds – please note the photo licenses in each image. Don't steal photos to make these posters!
But after having made the template, and after a few people asked me how I made the posters, why not just let anyone who wants to use the files?
So here's how to do it.
You need either Photoshop or Pixelmator, or any application that can read either .psd or .pxm files. You also need the font Open Sans – bold and semi bold versions. You can download Open Sans here.
Then download the .psd (120mb) or .pxm (60mb) files here – all the text for all the poster versions is grouped into layers. There are some gradients too, to darken parts of the images. But it ought to all be pretty self explanatory.
And that's about it.
Have fun – and I take no responsibility for whatever you do with the files!