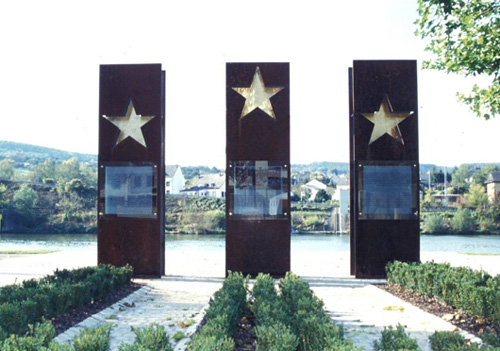 As I argued in my previous post, the British media is getting into a bit of a lather about the enlargement of the Schengen border free zone. Can the media not get to grips with the benefits of something, instead carrying on about how 'illegal migration will increase'?
But let's look at that a little more. Head of the Frontex border agency, Ilkka Laitinen, has stated that "we are going to lose a very effective instrument to fight illegal immigration" (BBC News, EU Business) but what he goes on to say is that the concern is actually about the EU's eastern border, towards Ukraine, Belarus etc. – so essentially that the borders of fortress Europe are not strong enough, and that internal borders have helped make up for those deficiencies until now.
So then, we fear the fortress is not strong enough? Oh no we don't! What is the first 'Reader Comment' on Schengen at the BBC website: that Schengen is too much of a fortress and it will be harder for the Brit resident in Saudi Arabia who has a Burmese wife to get a visa to mainland Europe now to visit relatives in Slovakia! So the fortress is both too strong and too weak at the same time.
Quite frankly I do not give a damn about the Burmese wife of a Brit in Saudi Arabia. What I do care about is the Slovene resident in Piran who can travel to shop in Trieste, or the Austrian citizen who can easily get to Bratislava. Development of border regions such as Malmö-Copenhagen, Haparanda, Strasbourg etc. has shown how removal of borders can facilitate trade and boost a region's economy. Plus when the Burmese person gets their Schengen visa, they too can move across Europe without needing a series of different visas.
Last but not least, even the Swiss are due to join Schengen in 2008, and if any country is paranoid about migration it's the Swiss – black sheep posters and all.
[UPDATE – 22.12.2007]
On a completely different issue – rights to health treatment in different European countries – the Economist's Certain Ideas of Europe blog has a similar tale of eurosceptics wanting to have their cake and eat it. I disagree with the take in working time, but beyond that the analysis is impeccable. I also detect a certain edge to the Economist's blogging; it's harder and more direct than the publication. Here are the journalists really stating what they see, without the rather smug language that sometimes masks the facts in the printed magazine.
[UPDATE – 30.12.2007]
Slugger O'Toole has an interesting entry on the debate going on in Ireland about Schengen. Could Northern Ireland and the Republic both join Schengen, and England, Wales and Scotland stay out?