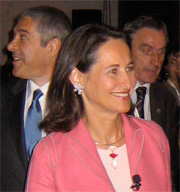 Somehow the hopes of a continent's Social Democrats seem to be embodied by Segolene Royal. She gives a reason for hope that somehow a different politics is possible, that the French PS can emerge from the shadows, that the centre-left can re-assume its place as the predominant political family in Europe. There's a hope that somehow she can replace Blair as the darling of the left, a vacuum left since the Third Way / Neue Mitte euphoria of the late 1990s.
Yet from my standpoint, Royal's speech was disappointing, not least in terms of the way it was delivered. Royal was clearly reading throughout, and her style of delivery was rather flat.
(Just a quick aside: I've come across this excellent article in The Independent about Royal's time as an au pair in Dublin – something she excludes from her autobiography. It makes interesting reading, especially about how she may have had to cope as a female politician in France.)
Then there is the issue of what was said. There were only 2 'policies' that really struck me in Royal's speech. The first was an idea that PES leaders should agree a political delcaration before each European Council, as an important political statement of intent; probably not really a major step forward.
The second suggestion was that more political control is needed over the policies of the European Central Bank. I wonder what the German SPD representatives here – brought up in the era of Bundesbank independence – would have made of that?
Last but not least, Royal was the only main speaker not to utter a single word in their non-native language, and she also made no reference to the presence of Howard Dean in the audience, something that both Poul and José had mentioned. Strategically that might be the right approach for French politics, yet in the context of this Congress it feels a little out of place.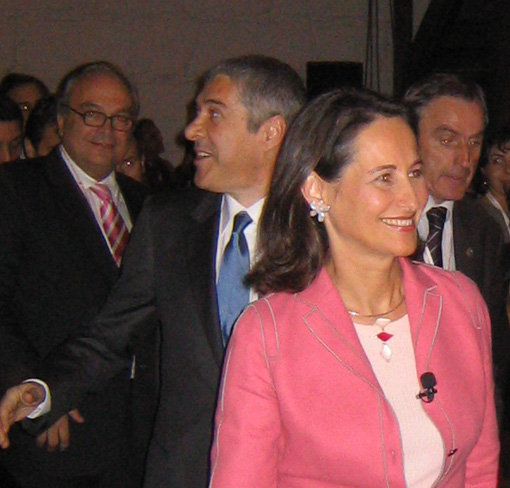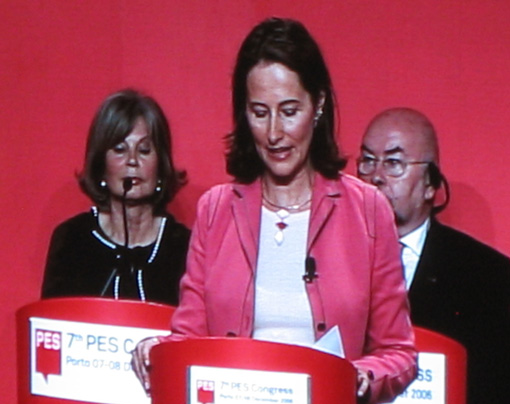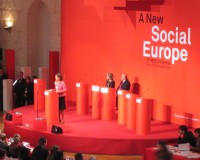 Photos © Jon Worth. Please send me an e-mail if you want to use one of these, or want a higher resolution version.