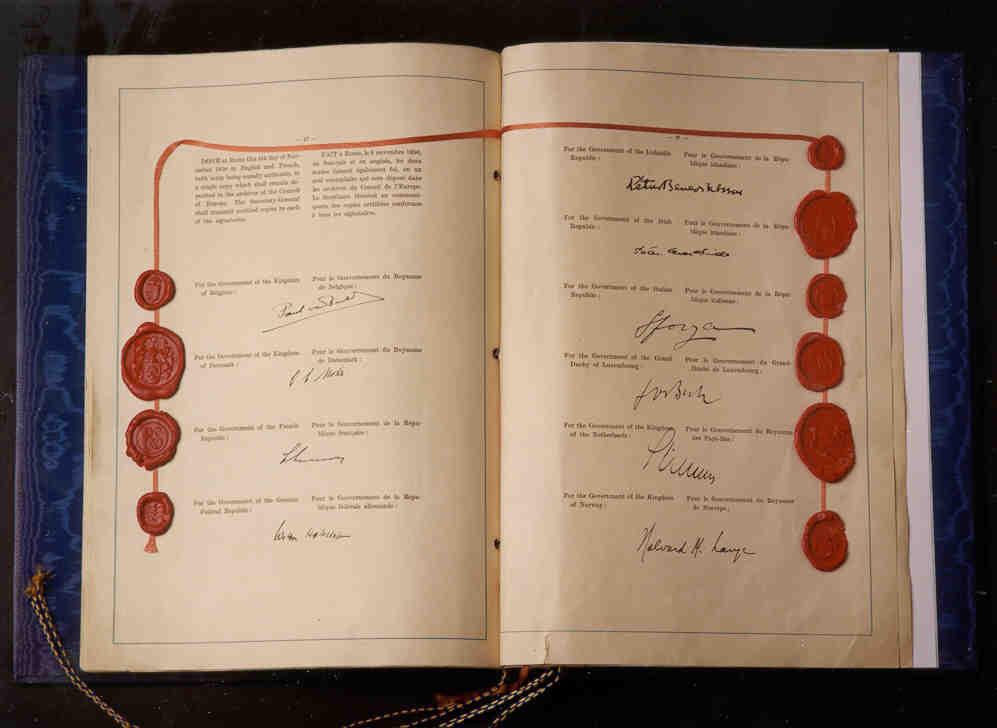 So the Reform Treaty (we're supposed to call in the Lisbon Treaty now, just so citizens can confuse it with the Lisbon Strategy) has been agreed. But what have the Heads of State and Government actually signed? All of the amendments are listed here on the Council website. Yet no consolidated version of the text has yet been released – that's essentially a full text of the Treaties incorporating all of the changes. Nanne, Jan Seifert and Ralf Grahn have more on the story, and a diligent German academic – M Walter – has produced his own version in German.
But what is going on here? Nanne speculates that the British and Dutch governments are not keen for a consolidated version to be produced as it will give credence to eurosceptic claims that the Reform Treaty is the same as the defunct Constitution. To be quite frank I don't understand this… Eurosceptics will make that claim about the Reform Treaty anyway (and broadly speaking they are right) and I cannot imagine whether having 200 pages of consolidated text (rather than amendments) is going to mean such arguments are any harder or easier to make.
On the contrary the very fact that no consolidated text has appeared makes is look – yet again – like there's some sort of conspiracy going on, preventing the facts emerging. Plus those of us that are going to have to work with this damned Treaty are waiting for a document that – in practical terms – is going to make our work easier.
Overall we need some more honesty in all of this business. The Constitution was the most honest text: it said EU law was supreme over national law, it said that the EU has a flag and an anthem. All of these things are still the case, despite no references to them in the text of the Reform Treaty. Now we're making some strange dance about the publishing of a text. Please let's have a bit less smoke and mirrors, and a bit more honesty.