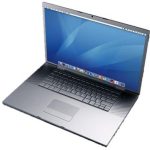 Iain Dale has a short post about how it has emerged that John McCain is incapable of using the internet and e-mail. Dale puts it down to McCain's age – perhaps true, but not the whole story if my experience with politicians in the UK and the European Parliament is anything to go by.
I reckon the problem that McCain and others face is some sort of 21st century version of Yes Minister. The closest staff of a politician don't want their boss to go anywhere near a computer lest they actually do something with it, and hence cause more problems (and work) for the staff. So keep the politician at arm's length from the technology.
I've met politicians who can touch-type (learnt before they entered Parliament) but do not know how to do anything else but turn on a PC. There are others in Brussels that don't even have computers in their offices and dictate letters to their staff. Ironically some of these politicians actually have reasonable websites, and while none of these politicians are exactly spring chickens, but they are not as old as McCain either.
It seems in short for many that upon entering Parliament personal development stops and the mind starts to atrophy when it comes to practical matters. While parents might learn about computers from their kids, even that can be partially prevented for politicians working long hours and seeing little of their families (as documented in Jeremy Paxman's Political Animal).
And these same politicians are then supposed to make some sort of appeal to Generation Y?